Meet the creative traffic police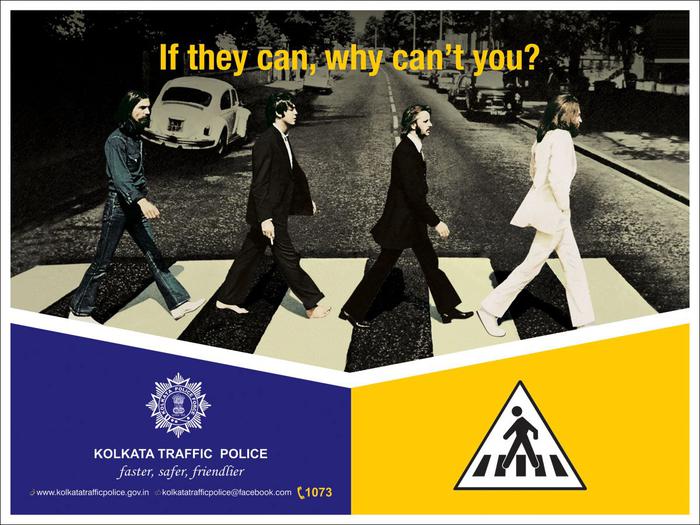 A creative streak has been coming from the Indian Traffic Police as of late. They've been pumping out music videos, dancing traffic marshals, and more, leaving everyone raving.
With these new cool methods being used as a way to ease people into the rules of road traffic, people are sure to pay more attention.
Therefore, that said, here are just a few of the new inspired ways that the traffic police have employed in order to make people give attention to the rules of the road:
·     The Chennai Traffic Police have found a way to have the rules of the road stick in people's heads: write a catchy hit song about them! The song is sung by Gaana Bala, and is complete with an online music video on YouTube which talks about and shows the concerns of road safety.
Some of the lines are hilariously amusing, and an interesting addition is a narrative from a traffic cop about him being questioned for pulling up violators. However, there is a more serious side to the video, with some clips of road rage combined with snippets of funeral parades, in order to emphasize the connection between them.
·     In Kolkata, the traffic police have taken inspiration for their quirky creativity from The Beatles. Back in the 1960s and 1970s, the band raised awareness for zebra crossings by popping out at every intersection, and the caption would be placed over their heads in their pictures: "If they can, why can't you?" Thus, Ashok Gupta got the idea to direct traffic while dancing.
He is not part of the city's official traffic police crew, being from a private security firm that flags heavy vehicles through the streets. However, his enthusiasm about his job and of course, his dance moves, always draw smiles from whomever passes him by. He can be found at Gate Number 4 in Rajarhat's Eco Tourism Park in Kolkata.
·     The Bengaluru City Police has always been known for using pop culture references in their road safety messages, their latest tweet encourages people to wear helmets when riding two-wheeler bikes through a reference to the popular TV show Stranger Things. They use the same method of communicating through lightbulbs that is in the series, and people seemed to love it.
Image Reference: YouTube, Facebook
Recent Posts

Buns & Deluchas is a Mumbai startup that

An e-Mudra loan can be available online to

Cassie, a bipedal robot, set a Guinness World
What's new at WeRIndia.com