Flameless stoves reduce carbon emissions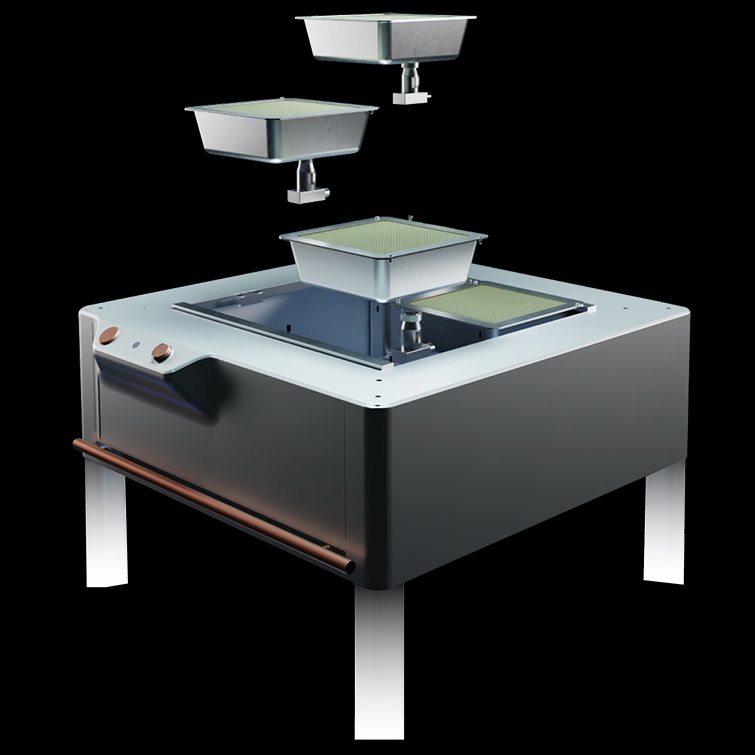 Pollution is one of the major issues now. From common public to scientists, many people are exploring ways to combat it in different possible ways.
When people realized that using fossil fuels and ancient cooking ways lead to pollution, most of them turned to alternative ways.
Currently, liquefied petroleum gas (LPG) stoves are the most commonly used ones across the country for cooking.
Earlier there were many rural households and families under the below poverty line (BPL) who could not afford LPG stoves and cylinders. But, the government aims to provide LPG connections to several people under the BPL to reduce air pollution as well as health issues caused due to smoke while cooking.
LPG stoves in the country date back to nearly three decades ago. Since the launch, their form has not changed much.
However, an income tax officer Hari Rao found the necessity to improve the design. When Rao started cooking around 15 years ago due to his interest, he realized the need to change stove design.
Besides, he wanted to improve its efficiency. He researched a lot for this. After several trials and errors for several years, he came up with innovative technology to reduce fuel consumption by 70 per cent and thereby carbon emissions.
Normal stoves use high gas pressure due to their low thermal power. As a result, they can lead to pollution through carbon emissions.
However, stoves made by Rao are made of ceramic burners and flameless. The ceramic creates uniform heat. As a result, it can save fuel. Since it is smokeless, it does not leave any residue. Hence cleaning these stoves is also easy. Thus, it can save water and soap used to clean stoves.
The stoves are sold under Agnisumukh brand by Rao. When these stoves are used at Rashtrapati Bhavan, they became popular. After that, many hotels, hospitals, and other institutions like ITC Hotels, Apollo Hospitals, Infosys etc. are using flameless stoves. Rao said that these stoves can completely cut carbon emissions.
Image Credit: Agnisumukh
Image Reference: https://www.agnisumukh.com/
What's new at WeRIndia.com