GreenJams offers sustainable and innovative hollow bricks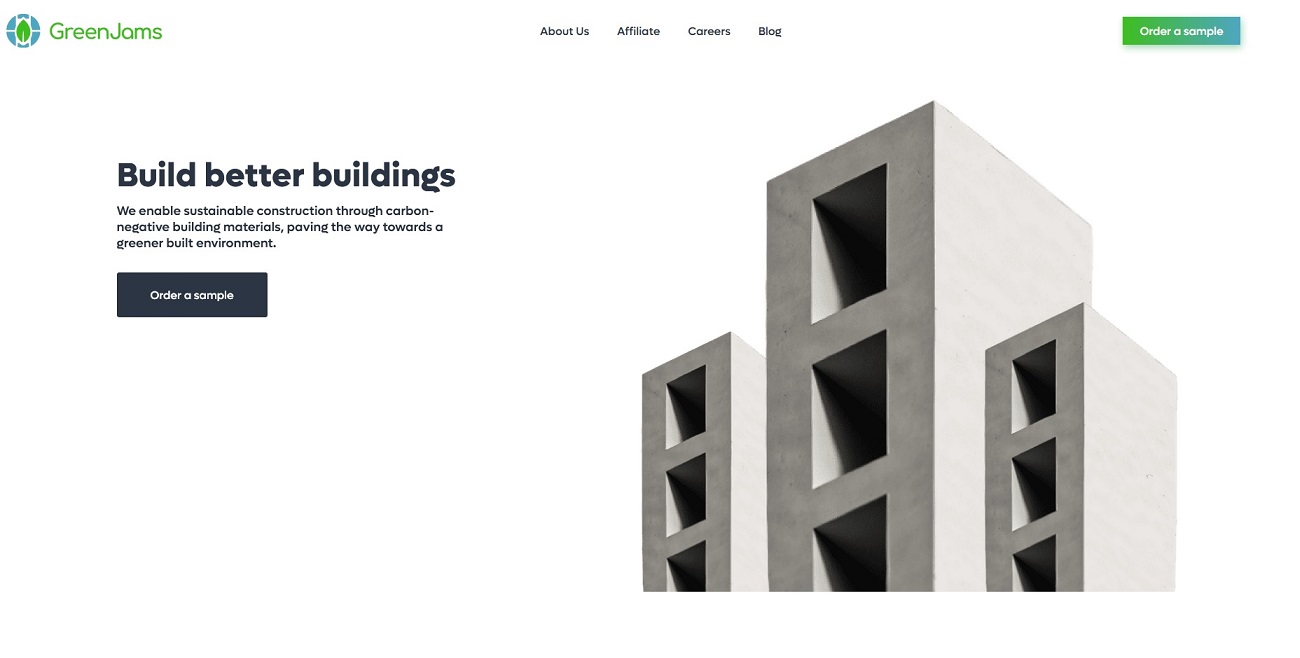 Environmental pollution has been increasing for many years. There are many reasons for this. Many startups and people focus on the issue. Many are also exploring ways to reduce pollution and find solutions to the problem.
GreenJams is one such company that offers sustainable and innovative hollow bricks. Tarun Jami from Visakhapatnam, Andhra Pradesh, founded the company.
Being a civil engineer, he is well aware that cement is one of the most common causes of carbon emissions in the country.
So, Tarun focussed on creating carbon-negative building materials from agricultural biomass. He succeeded in creating Agrocrete using stubble and industrial byproducts.
GreenJams collect agricultural residue from farmers, after which the material is chopped and processed. It is mixed with their BINDR. It is an upcycled low-carbon replacement for cement. It comes in powder form, so it is useful for plastering as well.
The bricks are made from agricultural residue and industrial byproducts of steel and paper industries. Yet, they are strong like conventional bricks. They are durable and have a life duration of more than 75 years. Besides, they can capture tonnes of carbon emissions.
Since Agrocrete bricks are made of upcycled materials, they can cut construction costs by 50%. Moreover, they are at least 30% lighter than normal material, they are easier to carry so that workers can use them with ease. In addition, these blocks increase thermal insulation by 50%.
These bricks perform well. Tarun used them for building his own manufacturing unit. He claimed that the use of Agrocrete reduced construction costs by more than 50%.
While it was supposed to cost ₹5.5 lakhs, he spent just ₹1.95 lakhs on the construction. In addition, the construction was finished in just four days, which would have required at least 10 days if he had used traditional bricks.
Image Credit: Greenjams Website Screenshot
Image Reference: https://greenjams.org/
What's new at WeRIndia.com