LPG cylinder price hikes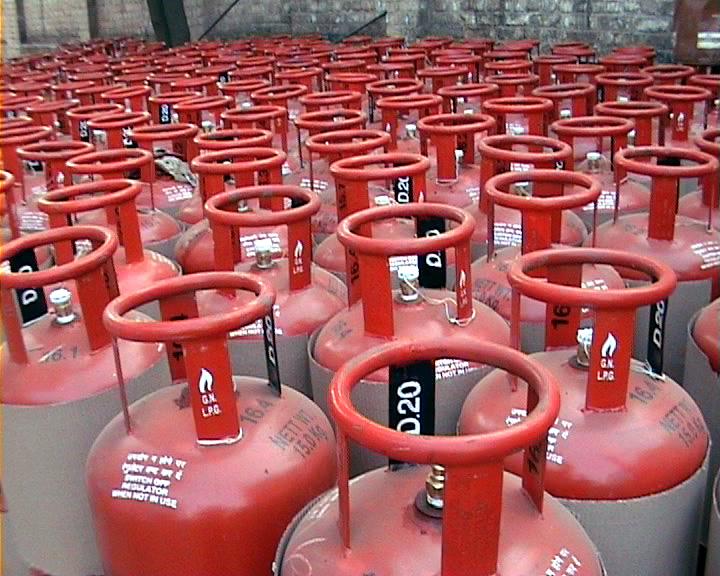 The price of domestic and commercial liquefied petroleum gas (LPG) cylinders has been hiked in many cities across the country.
Oil marketing companies (OMCs) increased the price of domestic LPG cylinders by ₹50. It is the first revision in the price of domestic LPG cylinders, 14.2-kg cylinders, since July 2022.
OMCs increased the price of domestic LPG cylinders last August. After that, they revised the price now. The price increase came into force with an immediate effect, i.e. from today. Also, the price of commercial LPG cylinders has increased. But, their prices were revised multiple times at regular times.
With this increase, the price of domestic LPG cylinders in various cities of the country is as follows: It is ₹1,102.50 in Mumbai, ₹1,103 in Delhi, ₹1,105.50 in Bengaluru, ₹1,118.50 in Chennai, ₹1,129 in Kolkata, and ₹1,155 in Hyderabad.
At the same time, the price of the commercial cylinder has been hiked by ₹350.50. With this, the price of a 19-kg commercial cylinder is ₹2,119.50 in Delhi and Hyderabad and ₹2,268 in Chennai. Also, LPG prices of autos have been hiked by ₹6 per litre with an immediate effect from today.
With the hike in LPG prices, the share price of OMCs rose by 0.8 per cent. The stocks of Hindustan Petroleum, Indian Oil, and Bharat Petroleum climbed up with an increase in the price of LPG cylinders.
While the shares of Indian Oil rose by 0.6 per cent, the shares of both companies, i.e. HPCL and BPCL, rose gained by 0.8 per cent.
The global crude oil price crisis led to an upsurge in fuel prices and LPG cylinders. The oil companies claim they have been incurring losses due to the sale for lower prices than the global price.
But, the skyrocketed prices have been affecting many people, commodities, and small business entities in the country for the past few months.
Image Credit: Krish Dulal, CC BY-SA 3.0, via Wikimedia Commons
Image Reference: https://commons.wikimedia.org/wiki/File:Liquefied_petroleum_gas_cylinders.jpg
What's new at WeRIndia.com