MP man makes sustainable products from banana fibre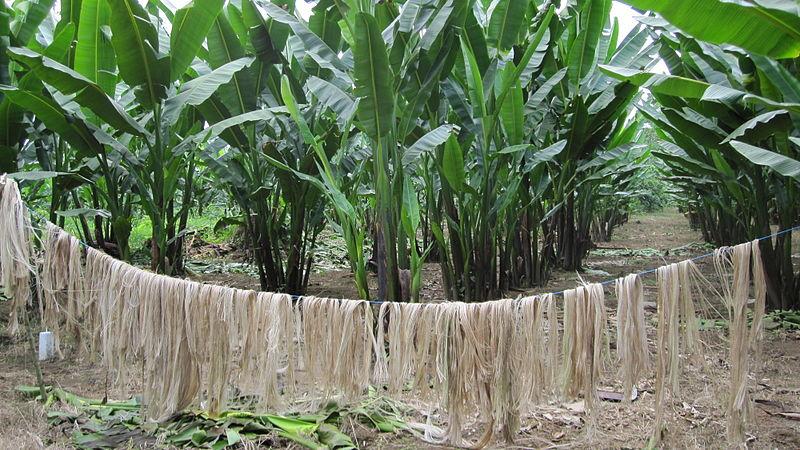 Farm waste is one of the major issues that lead to environmental pollution. To reduce waste and utilize it productively, many people are exploring ways.
While some of them focus on creating awareness of the issue, others use it as a resource for making useful products. This MP man falls in the second category.
Mehul Shroff, an MBA graduate from the Burhanpur district of Madhya Pradesh, observed that many farmers were disposing of banana stems and leaves before cultivating new crops.
Burhanpur in Madhya Pradesh is well-known for banana plantations. It is cultivated on more than 15,000 hectares of land in the district. However, after the harvest of banana fruits, leaves and stems are dumped in the garbage bin.
Observing it for many years, Mehul decided to utilize rather than waste them. He realized the potential of banana stems. So he wanted to turn it into a business.
Many banana farmers hire labourers to remove banana leaves and stems from the field. So, Mehul decided to collect them from farmers.
He commenced a business venture to make sustainable products using banana fibres. These fibres are used to make useful products such as handicrafts, textiles etc.
He sells around five tonnes of banana fibre every month. The turnover of his business is over ₹30 lakhs per annum.
Mehul hailed from a business family. His family has a jewellery business. However, he wanted to start his own unique business. That's why he launched an agri-startup.
He established a processing unit and employed some people. He has a team of women artisans who make handicrafts like baskets, bags, planters, yoga mats, wall clocks etc. The price of these products is in the range of ₹100 to ₹2,000. The price depends on the size of the item and the work involved.
Apart from handicrafts, banana fibre is also used for making paper. However, the process is tedious. Hence, his startup provides raw materials and processing work is outsourced.
Image Credit: John Washington, CC BY-SA 4.0, via Wikimedia Commons
Image Reference: https://commons.wikimedia.org/wiki/File:Abaca_fiber_drying_in_Abaca_farm,_Costa_Rica.jpg
What's new at WeRIndia.com