School dropout develops an automated rope-making machine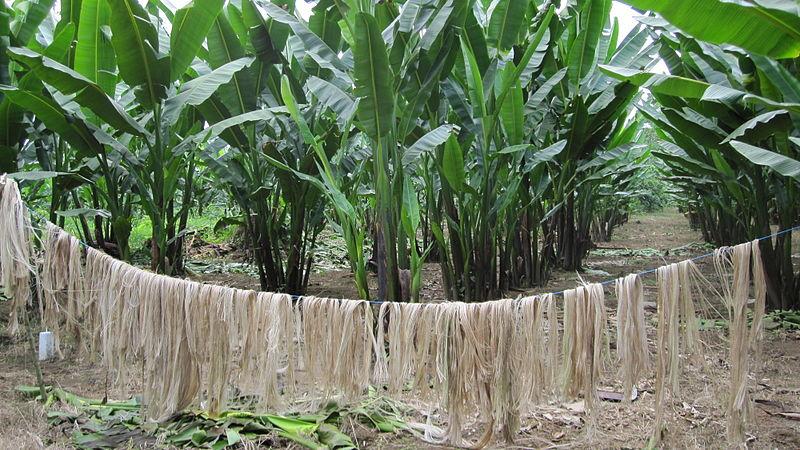 Generally, it is said that good skills and education are required for designing innovative products. But, many ordinary people also developed innovative products.
Here is a common man from Tamil Nadu, who made a machine to convert banana waste into ropes to make useful items like bags, mats and baskets.
PM Murugesan hailed from a small village in Madurai, Tamil Nadu. He dropped out of school when he was in class 8 due to his family conditions. Though he stopped his school education, he did not stop learning life lessons.
His father was a farmer. Murugesan also started working in the field. After working in the field for several years, he started thinking of utilizing banana waste effectively. This is because farmers used to burn tonnes of banana waste after the harvest.
It made him think to use it productively. After thinking for many months and exploring ways to utilize it effectively, Murugesan found that making banana ropes was a good idea.
He developed a machine that can turn banana waste into ropes. These ropes are used to make baskets, bags etc.
The idea of developing a machine to convert banana waste into ropes came to him after seeing a machine that turns coconut husk into rope. So, he modified the machine to process banana fibre to make useful products.
After several trials and errors, he succeeded in developing a machine that could meet his requirements. He patented his machine. The machine developed by Murugesan can produce 15,000 tonnes a day.
Most of the processes can be automated with the machine. Only four people are enough to work on the machine. Murugesan set up a company, MS Ropes Production Center, to process banana fibre.
His company started operations with five people. Now, more than 350 people are working with the company. Most of them are women.
His production centre processes more than 500 tonnes of banana waste. It clocks a revenue of around ₹1.5 crores per annum.
Many people praised his efforts to innovate a machine. Now, Murugesan is a role model to many young people in his village.
Image Credit: John Washington, CC BY-SA 4.0, via Wikimedia Commons
Image Reference: https://commons.wikimedia.org/wiki/File:Abaca_fiber_drying_in_Abaca_farm,_Costa_Rica.jpg
What's new at WeRIndia.com