GreenPlast water-soluble bags help replace plastic bags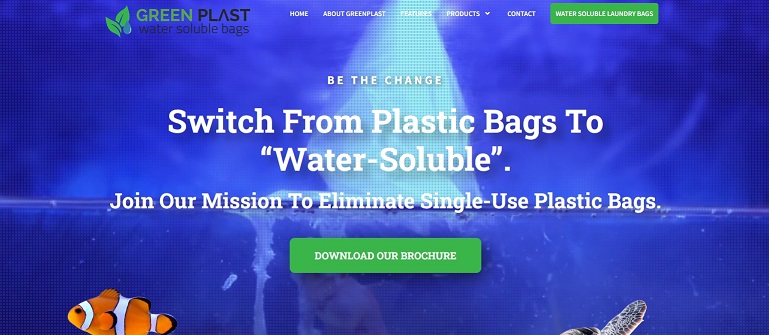 The usage of plastic is growing on one hand. On the other hand, many people and businesses are trying to find out alternatives to control its usage. Kavitha Rajan's father, VS Veeraswami is one of them.
He was running a manufacturing business in Coimbatore. He wished to work on finding eco-friendly alternatives to plastic bags to control their ill effects on the environment. His extensive research and experiments with various materials helped him succeed in his attempts.
Veeraswami had modified Polyvinyl alcohol (PVA). He added processed starch and non-plastic additives to it to create a material. He made innovative water-soluble pellets that can be blown into films. These pellets can be used to make bags.
Then Veeraswami and his daughter Kavitha launched a startup to sell these eco-friendly bags. These bags are sold under the brand name, GreenPlast.
GreenPlast water-soluble bags have high-solvent resistance. They can be replaced with plastic bags and used as packaging material for fertilizers, medicines etc.
Apart from water-soluble bags, GreenPlast also offers various products like fabric bags, pellets etc.
Pellets are available in different colours to make coloured bags. These water-soluble pellets come in three variants, hot water soluble, warm water soluble, and cold water soluble. The shelf life of these pellets is two years. They can also be converted into films.
Fabric bags are available in different thicknesses. They are easily degradable in soil. These multi-use bags are hot water soluble.
GreenPlast also offers injection moldable and solid object pellets. They can be used to make containers for dry products.
The startup's products are available not just in India, but in many other countries, such as Dubai, Kenya, and Chile as well. It has many clients for its products.
It has an in-house manufacturing facility in Coimbatore. It has the capability of manufacturing 40 tonnes of bags and around 120 tonnes of pellets in a month.
Image Credit: Greenplastindia Website Screenshot
Image Reference: https://www.greenplastindia.com/
What's new at WeRIndia.com