reCharkha upcycles plastic waste into fine products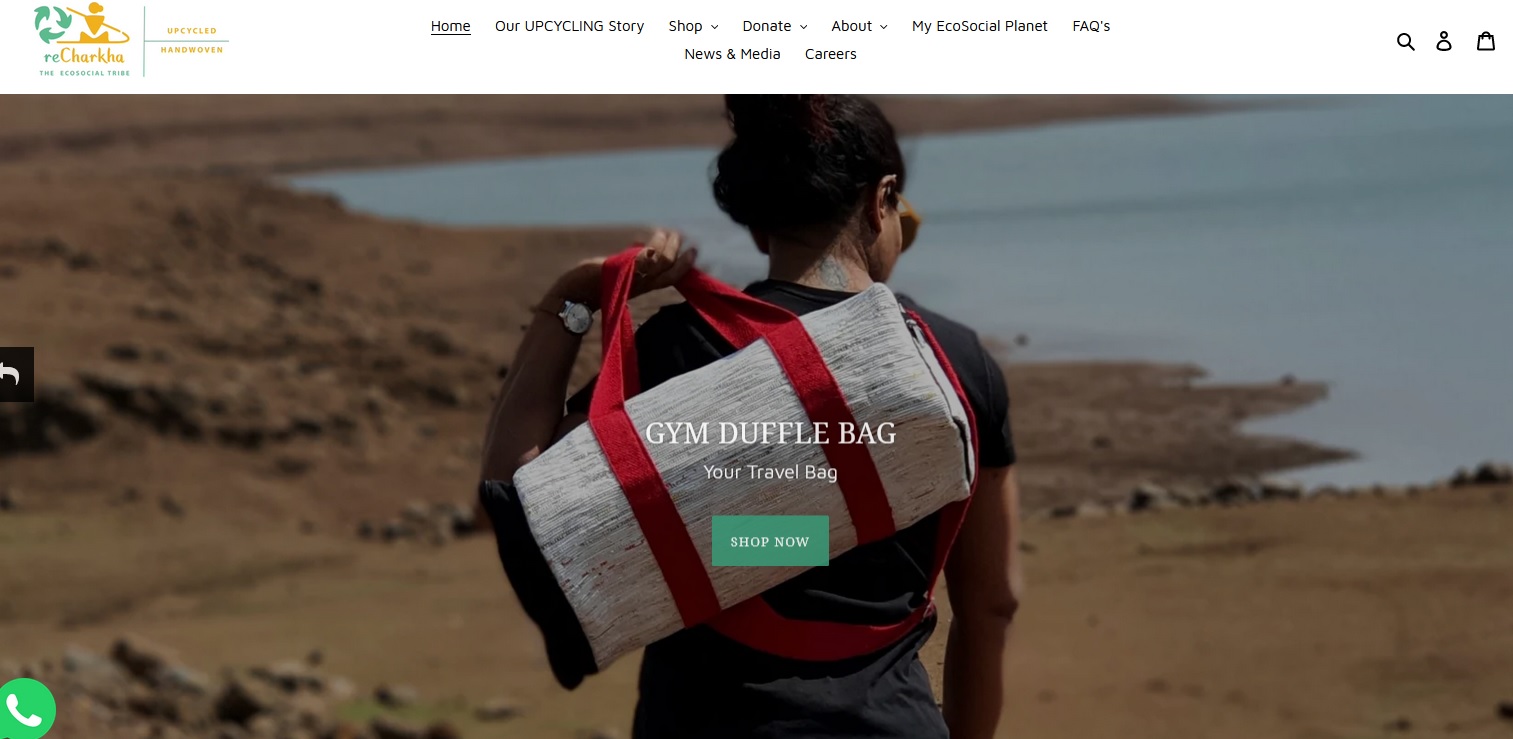 Plastic pollution is a big menace across the globe. Reusing, recycling or upcycling plastic products can help control plastic pollution to some extent. Hence, several eco-conscious people are working in this direction. reCharkha, a social enterprise, came into the sector for this purpose.
Amit Deshpande, a software engineer, wished to do something to protect the environment from the adverse effects of plastic. So, she launched reCharkha to upcycle plastic waste into bags, home décor items, table mats, and many more.
reCharkha means reviving the Charkha. Aiming to revive the traditional spinning wheel to solve plastic pollution, the startup decided to upcycle plastic products into beautiful products. At the same time, it also generates rural employment.
The startup collects plastic waste from individuals as well as organizations. It employed local waste pickers to collect plastic waste from locals. Besides, it employed tribals from Dadra Nagar Haveli to help them make money for their livelihood.
After collecting the plastic waste, it is cleaned, thoroughly washed, sanitized, and dried. After that, it is segregated as per the colour and sent to the recycling unit. It is woven and converted into beautiful products there.
Nearly 70 per cent of reCharkha's employees are women. Thus, it empowers women and makes them self-sustain.
reCharkha is a Pune-based startup. It has upcycled more than seven lakh plastic packets so far. With this, it generated a revenue of ₹70 lakhs.
As the name suggests, the startup weaves plastic waste into the fibre. The plastic is spun into yarn with the help of a charkha. Then it is woven into the plastic fibre. Thus, it saves energy consumption which is used in the production process.
Amita says that urban areas generate a huge amount of plastic waste. Using it as raw material, she wanted to uplift rural artisans and tribals.
That's what reCharkha is doing now. It helps reduce plastic pollution in urban areas while uplifting artisans in rural areas.
Image Credit: Recharkha Website Screenshot
Image Reference: https://www.recharkha.org/
What's new at WeRIndia.com