67 Y/O woman turns used milk packets into furniture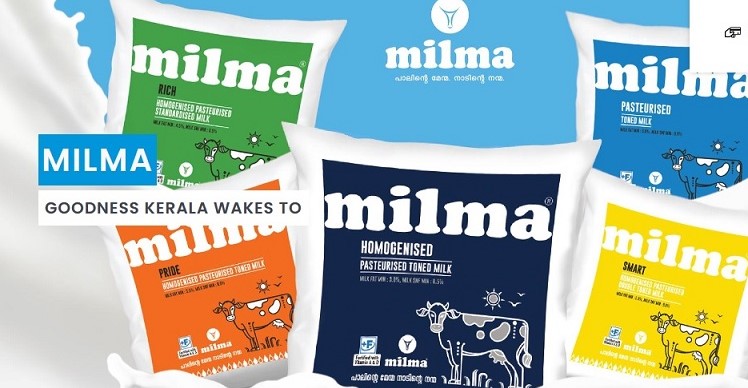 Used milk packets are discarded by many people and dumped into the garbage. But, 67-year-old Leelamma Mathew turns them into beautiful products and furniture.
Leelamma came to know about the ill effects of plastic on the environment and wished to do something to prevent them.
Plastic takes several hundred years to decompose in the soil. The burning of plastic can impact the environment adversely. So, Leelamma wanted to reduce and reuse plastic to some extent.
After brainstorming, she decided to upcycle empty milk packets into fine products. She visits neighbors' homes to collect used milk packets. Many of her relatives and friends keep empty milk packets for a month and give them to her. She uses them creatively.
Leelamma started making small items. She made a small purse initially and then made a big bag. Later, she made a wardrobe with more than 4,000 empty milk packets. She also made a laundry bag using 1,000 milk packets. Now, she has many products like mats, carpets, bags and decorative items.
She trims the unwanted areas from the empty milk packet and washes them thoroughly. She makes them dry to get rid of the smell from the packets. She then uses them to create various beautiful products. She handcrafts small items and stitches them.
Despite making many beautiful products, Leelamma did not sell them. She wants to hire some people for that. She cannot work for a long time due to her age even though she has a zeal to make many products. Hence, she is looking for people who can learn the making process from her and sell them.
The products made by Leelamma have impressed many people. The Kerala Co-operative Milk Marketing Federation (Milma) is also one of them. They invited her to their office and honoured her. Also, Kerala's Minister for Animal Husbandry and Dairy Development, J Chinchu Rani, appreciated her work. The minister assured her of any required help to set up a business.
Image Credit: Milma Website Screenshot
Image Reference: https://www.milma.com/
What's new at WeRIndia.com