PM Modi unveils Statue of Peace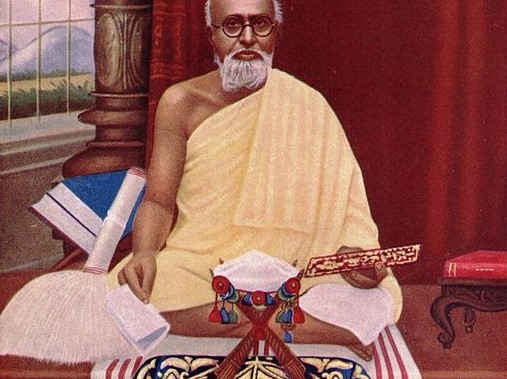 Prime Minister Narendra Modi unveiled the Statue of Peace yesterday in Pali, Rajasthan. To mark the 151st birth anniversary of Jainacharya Shree Vijay Vallabh Surishwer Ji Maharaj, PM Modi unveiled this statue through video conferencing.
The statue is 151-inch tall. It is made from eight metals and the main component is copper. The Statue of Peace has been installed at Vijay Vallabh Sadhana Kendra, Jetpura in Pali.
After unveiling the statue, PM Modi said that Gujarat gave the country two Vallabh. One was Sardar Vallabhbhai Patel and another was Shree Vijay Vallabh Surishwer Ji Maharaj. He said that he was fortunate to inaugurate the statues of both. The Statue of Unity is for Sardar Vallabhbhai Patel and the Statue of Peace is for Jainacharya Vijay Vallabh Ji.
Shree Vijay Vallabh Surishwer Ji Maharaj was a Jain saint and disciple of Vijanandasuri. He worked selflessly for the social life of people. He also spread the messages of the Lord Mahavira. For his services to people in Punjab, he was honoured with Punjab Kesari.
Vallabhsuri lost his parents in his childhood. He met his Guru Vijanandasuri in Vadodara. He was in Gujranwala at the time of partition of India. Gujranwala, the place where he resided fell in Pakistan. While the Indian government arranged planes for people who want to return to India, he refused travelling in it as using vehicles was opposite to the practices of Jain monks.
He reached India travelling by foot along with other Jain monks. He mainly focused on education and highlighted the importance of educational institutions.
He encouraged other Jain monks to establish educational institutions in the country. He worked hard to eradicate social evils. He wrote many books and texts in Gujarati, Punjabi, and Hindi. He supported the freedom movement and Swadeshi movement.
Image Credit: Unknown author, Public domain, via Wikimedia Commons
Source: http://www.herenow4u.net/index.php?id=78347
Image Reference: https://commons.wikimedia.org/wiki/File:Acharya_Vijayavallabhasuri.jpg
Recent Posts

These IIT students designed a water purifier that

Lifaffa is a social enterprise.

Rupali Kakade, a Pune woman turned into an
What's new at WeRIndia.com