Health Benefits of Pumpkin Seeds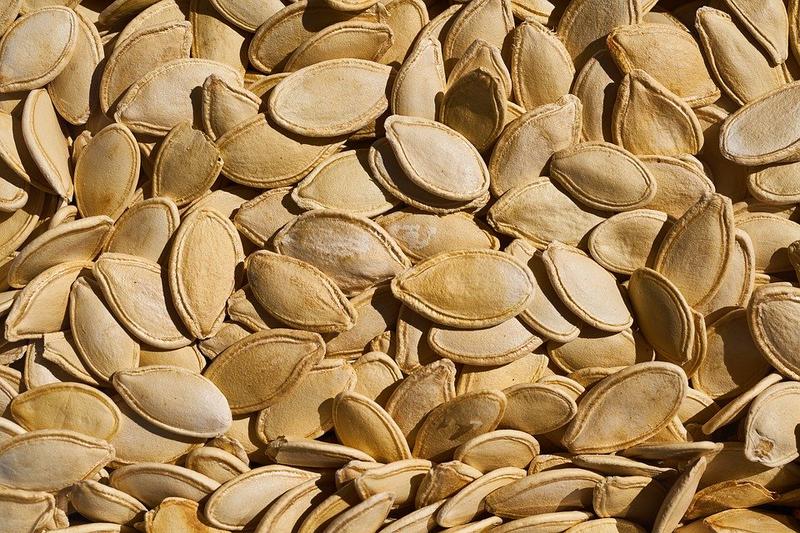 Pumpkin seeds are loaded with several nutrients. These include vitamins like A and B, and minerals like zinc, magnesium, copper, iron, calcium, manganese, selenium and phosphorus. Moreover, they are packed with omega 3 fatty acids.
Pumpkin seeds have many health benefits. They are as follows:
Pumpkin seeds are rich in magnesium; hence, they can lower the risk of cardiovascular diseases.
The omega 3 fatty acids help reduce triglycerides. They also control blood pressure.
The minerals in these seeds strengthen bones and improve blood.
Pumpkin seeds are good for male health as well. They improve sperm quality and male fertility.
They also maintain good testosterone levels.
Pumpkin seeds boost prostate health according to some research published in the journals.
The regular intake of pumpkin seeds strengthens the prostate gland and improves male hormone functions.
Pumpkin seeds also help prevent urination problems related to enlarged prostate gland.
They aid in improving muscle health because they are rich in proteins. As you know that protein is essential to build and repair muscles, add these seeds to your regular diet.
The United States Department of Agriculture nutrient chart states that 100 grams serving of these seeds contains 23.33 gram of protein. Protein is also important for cartilage and skin.
Zinc content in pumpkin seeds help promote growth of new cells and repairs them.
Phosphorus in them rejuvenates your body and improves metabolism.
Pumpkin seeds are well-known for their anti-inflammatory properties.
These seeds also help in digestion.
Image by Engin Akyurt from Pixabay (Free for commercial use)
Image Reference: https://pixabay.com/photos/pumpkin-seeds-seed-pumpkin-fresh-2728888/
What's new at WeRIndia.com