Woman that changed her entire village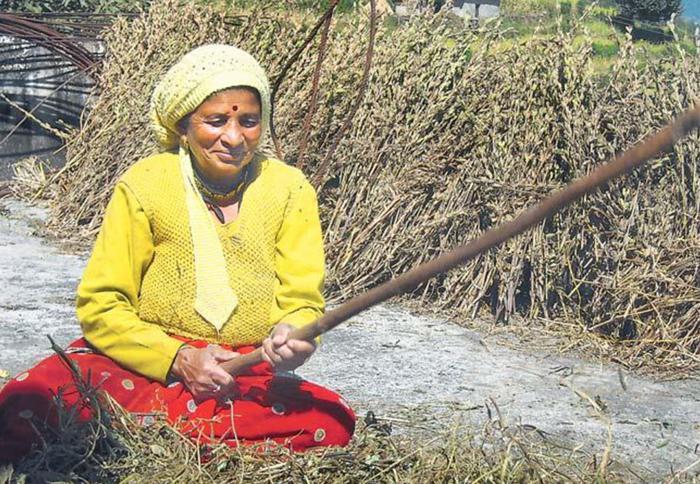 One woman has changed an entire village for the better. Sounds impossible? Then read on to find out who this woman is and what she did for her village.
It began in the 1980s. When no one even dared to go against the dangerous timber mafia in Chamoli, a border district of Uttarakhand, one woman from a poor family did so. Her name is Kalawati Devi Rawat.
Her village is a very male dominated society. Everyone around her believed she would fail in her attempts. However, after her success, she got the respect of everyone including the males. With her determination, she faced every problem she found from corrupt government officials to alcoholics who are misbehaving.
Kalawait was married at the age of 17. She had to move to Bacher, a remote village in Chamoli. There was no electricity available there. She found out that the lack of electricity is because of the attitude of government officials rather than the location of the village.
She led a group of women to meet government officials at the district headquarters. They talked about the difficulties faced in the village due to lack of electricity. However, they did not get any response from the authorities.
As the women were returning home, they saw several electricity poles nearby. The poles were for an official programme. However, Kalawati and her band of women carried the heavy electricity poles and wires to their village.
The officials tried to lodge a complaint against her but due to the support of many women, they met the demands from her. That led to the entire village getting electricity.
After that, she faced off against the timber mafia who wanted to cut down the trees in nearby forest. The forest was important for the livelihood of the village. So again, Kalawati led her gang of women and they used tree-hugging to save the trees. The timber mafia tried everything they could from bribing to threatening, but in the end Kalawati emerged victorious. Her group and other village women conducted a 12 hour dharna which led to the officials assuring that no trees would be cut in the area.
Image Reference: TheBetterIndia
Recent Posts

Pushpa Bhatt recently participated in the Ladakh ultramarathon,

SANECO is a unique waste management system. 

TummyFriendly Foods offers healthy and nutritious baby food.
What's new at WeRIndia.com