Temple where devotees are not allowed to see the God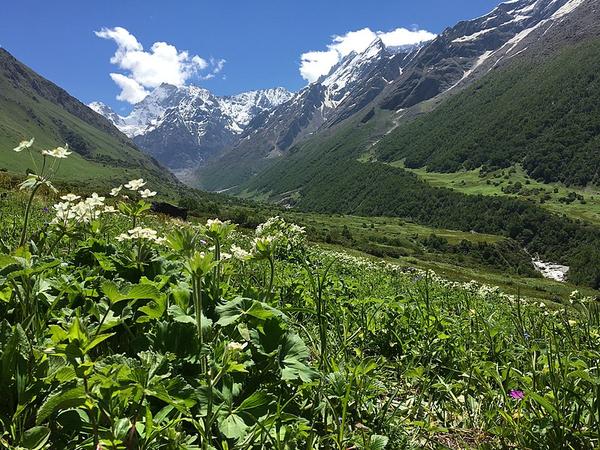 There are many mysterious and strange temples in India. Latu Devta Temple is one of them. This small temple is located in Van village in the Chamoli district of Uttarakhand.
Generally, people visit the temple to have the darshan of the deity. But, here, people are not allowed to see the deity.
They are not allowed to enter the temple but can pray to the deity from outside of the temple. All devotees give their offerings at the temple door, located 75 feet from the door.
Only the priest is allowed inside the temple. But he also performs puja blindfolded. He ties a cloth around his eyes and mouth while worshipping the deity.
It is believed that Nagraj (king of snakes) resides in the temple with a precious jewel (Mani) on his head. Anyone who sees the god gets scared. Also, they will lose their vision due to the brightness of the mani. So, to avoid it, nobody is allowed to see the deity.
The temple is dedicated to Latu Devta. It is said that the deity is the brother of Nanda Devi, a famous goddess in Uttarakhand. As per legends, the Latu Devta accompanies Nanda Devi on the journey to Hemkund.
There are some stories associated with the traditions. Once, the Latu Devta was intoxicated mistakenly and misbehaved. So, Goddess Nanda Devi punished her brother and locked him in that place.
However, later the goddess forgave her brother and assured him that he would have a temple, where devotees would worship him.
The Latu Devta temple remains open for six months from 8 am to 6 pm daily. A fair is organized once a year at the temple. Also, Nanda Devi Raj Jaat is held once in 12 years.
Many devotees visit the temple and worship the deity from outside the temple. They believe that the deity will grant their wishes if they worship him with a pure heart.
Image Credit: Naresh Chandra, CC BY-SA 4.0, via Wikimedia Commons
Image Reference: https://commons.wikimedia.org/wiki/File:%22Flowers_Blossom_at_Valley_of_Flowers_Chamoli,_India%22_58.jpg
What's new at WeRIndia.com