Ancient Lord Shiva temple in Madhya Pradesh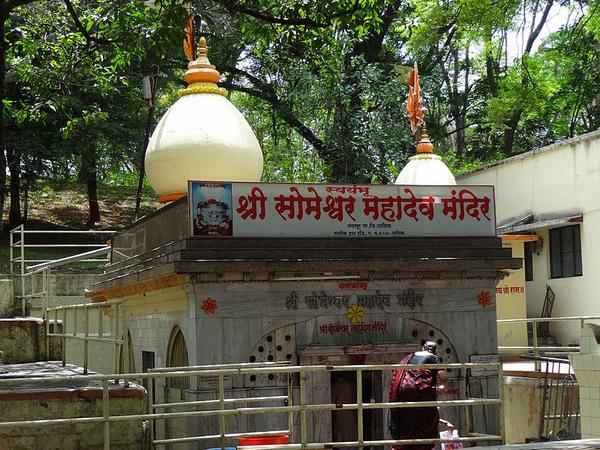 There are many temples in India. However, some temples are unique. Here is a historical temple, which is located in Raisen, Madhya Pradesh.
Generally, many temples are open throughout the year except on some special days like on the day of a solar eclipse or lunar eclipse. But, Someshwar Mahadev temple in Raisen opens only on Mahashivratri.
This Lord Shiva temple is situated on a high mountain. The darshan of lord Someshwar Mahadev is very rare as it is open only on Mahashivratri for 12 hours. The doors of the temple are opened at sunrise and closed after sunset.
Except on that day, the doors of the temple remain closed throughout the year. Devotees who visit the temple on all days worship the lord from outside.
They tie a cloth on the temple's iron door to fulfil their wish. They revisit the temple to untie the cloth if their wish is fulfilled.
Devotees also perform Abhishek to the lord as per their zodiac signs. They believe that it will help in fulfilling their wishes.
Someshwar Mahadev temple is one of the oldest temples in India. As per locals, it was dated back to the 10th century AD. That is, the temple has a history of over 1000 years.
The temple was famous once and was attacked by Islam invaders. However, after India's independence, it was under the control of the Archaeological Department. Due to controversies associated with it, the temple was closed.
But, due to protests of locals to open the temple, it was opened in 1974. Since then, the temple has been opening once a year, i.e. on Mahashivratri.
There is a Shivling in this temple. It glows like gold when the sun's rays fall on it. People visit the temple for the darshan of Shivling. They also perform Abhishek with water in the lunar month of Shravan.
Image Credit: Vallabhdhootwtn, CC BY-SA 4.0, via Wikimedia Commons
Image Reference: https://commons.wikimedia.org/wiki/File:Someshwar_Mahadev_Temple.jpg
What's new at WeRIndia.com