Not getting married? Visit this temple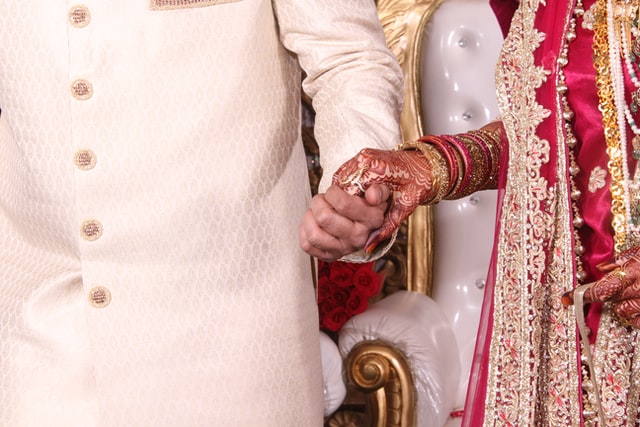 India is a land of temples. Yet, certain temples are renowned for certain things.
Here is a temple which is famous for weddings.
If anyone is not getting married for a long time, then a visit to Muramalla Sri Veereswara Swamy temple helps them get married.
Devotees believe that if they perform the celestial wedding here, then the marriages of their daughters or sons would be performed easily.
Muramalla is in Andhra Pradesh at a distance of 38 Km from Kakinada and 105 Km from Rajahmundry.
One can reach the place by buses from Kakinada or Amalapuram as there are a number of buses available.
In addition to regular pujas, celestial weddings are performed daily.
There is a legend behind this historical place.
Goddess Sati (Parvati) immolated herself due to the humiliation of her father Daksha Prajapathi. Then, the enraged Lord Shiva danced fiercely and from his anger, Veerabhadra Swamy came to life and killed Daksha Prajapathi.
Even after killing Daksha Prajapathi, the Veerabhadra Swamy could not be pacified. Lord Vishnu, Brahma, and several saints and sages tried to pacify his anger.
But they could not pacify his anger and so they prayed to Adi Parashakti. Then, one of her Kalas out of 16 Kalas, Bhadrakali, was sent to pacify the anger of Lord Veerabhadra Swamy.
Bhadrakali disguised herself in the form of a young lady and pacified the anger of the Lord.
They both got married by way of Gandharva marriage. All the saints and sages established Ashramas there. They were called Muni Mandali and gradually it became Muramalla after several years.
Then onwards, the Gandharva marriage of the Lord has been performed daily in the name of Nitya Kalyanam.
It is believed that those who perform this wedding will be granted the wish of getting married. In other words, on whose name the celestial wedding ritual is done, they will get married.
Photo by Saad on Unsplash (Free for Commercial Use)
Image Reference: https://unsplash.com/photos/EeN8KSwYMjw
Recent Posts

These IIT students designed a water purifier that

Lifaffa is a social enterprise.

Rupali Kakade, a Pune woman turned into an
What's new at WeRIndia.com