This AP village goes empty once a year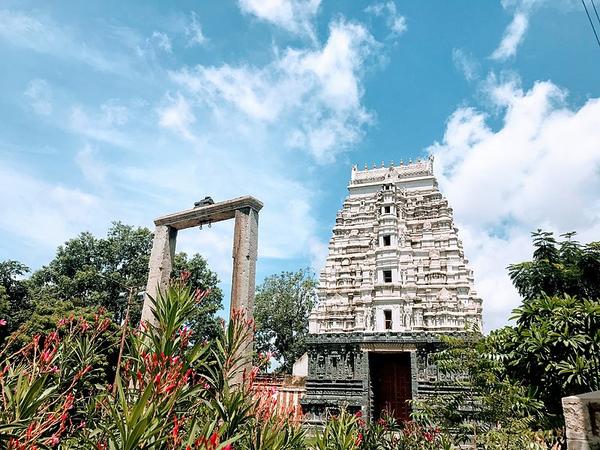 There are many villages in India. Some villages have strange customs and beliefs. Here is a village in Andhra Pradesh, that practices a unique custom.
Talaricheruvu village in Tadipathri Mandal of Anantapur district becomes empty once a year. The village has around 1500 people.
All villagers, including both men and women, go out of their village every year on the full moon day in the lunar month of Magha.
In other words, villagers lock their homes and empty the village on Magha Purnima (usually falls in February) before sunset. They gather along with their children, cattle, and livestock at the Haji Vali Dargah near the village.
This unique custom is a centuries-old tradition. Villagers call it Aggi Padu. That means they have to stay away from light and fire during the day. So, villagers switch off all lights. Besides, nobody cooks in their homes on that day.
They stop all their work and leave their village. They carry portable stoves and cooking utensils along with food items.
All villagers who gather at the nearby Dargah spend the entire day there. They cook there and spend time there together playing games. After finishing their supper, they return to their homes.
As per the beliefs, no one should enter their homes before midnight. They break coconuts at the doorsteps before entering their homes.
There is a story behind this custom. One day a poor Brahmin stole from the village and was caught. The villagers thrashed him to death. Since then, many bad omens had started. There was a severe drought in the village which led to the death of many villagers.
Besides, newborn male babies also died. Then the villagers met the temple priests to know the reason. They said that it was happening due to the curse of the Brahmin. To avoid the curse, the villagers should evacuate their village on Magha Purnima and return to their homes only at midnight by breaking coconuts at the doorsteps.
According to another folklore, many people, including children and priests, died in a battle between two groups in the village. The death of priests led to the occurrence of bad omens in the village. Then, villagers started evacuating the village on the advice of a saint to ward off evil spirits. Since then, the tradition has been followed in Talaricheruvu village.
Image Credit: Sashank.bhogu, CC BY-SA 4.0, via Wikimedia Commons
Image Reference: https://commons.wikimedia.org/wiki/File:Tadipatri-Chintalaraya-Swami-Temple.jpg
What's new at WeRIndia.com