Roshni Sharma Expedites 4,000 km on Bike alone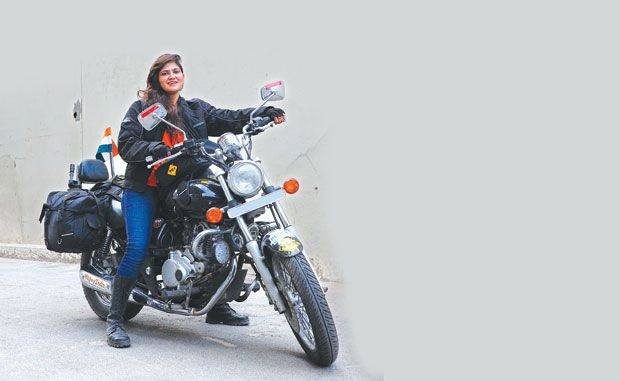 Roshni Sharma, a 26-year old girl rode on bike alone from Kanyakumari to Kashmir. She is a software engineer from Bengaluru. Hailing from Narora in UP, she wanted to convey a message to young girls about self-confidence and being free from the 'shackles of orthodoxy'.
She started her journey on June 26 from Kanyakumari by aiming to reach Leh in 12 days and cover 4,000 km passing through 12 states to enshrine her name in the Limca Book of Records as the first Indian woman who did this adventurous feat. As she did not find a sponsor to meet her journey expenses, she herself bore the expenses which was more than a lakh rupees.
She focuses on her safety during her journey. She enquired with other bikers about the places which she would be passing through and planned her halts ahead. She carried pepper spray on her journey and also decided to take the help of locals and police in case of essential situations.
She carried spare parts for her bike to use in case of required situations. She also learned basic repairs of a bike because there may not be any service centers available sometimes. She was prepared by her mentor M.A. Kaleem for this trip.
What's new at WeRIndia.com