Vivek Express – India's longest train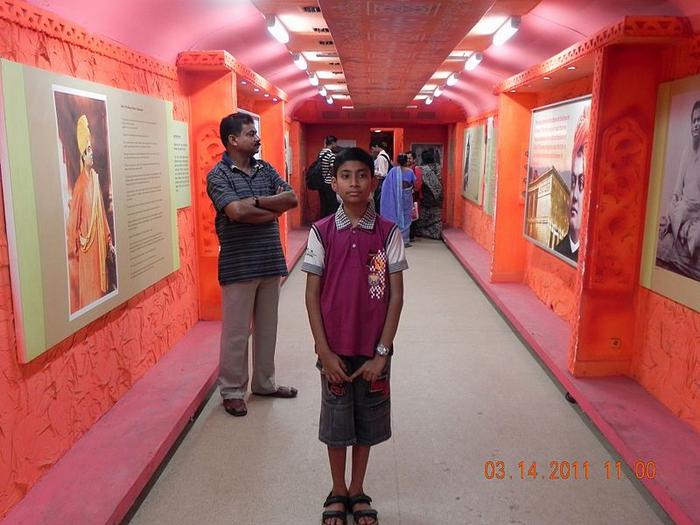 Compared to a bus journey, the train journey is more comfortable and convenient for long journeys. Though there are flights to distant places, they are not affordable to all. Hence, many people prefer trains if they want to travel to long-distant places.
Now Indian Railways has allowed people to travel on India's longest train. Vivek Express offers a train journey on the longest route in the country. It connects Assam with Tamil Nadu.
Vivek Express operates from Dibrugarh in Assam to Kanyakumari in Tamil Nadu. It is the longest train route in terms of time and distance. The train covers a distance of 4,189 km in over 80 hours.
It travels through nine states. These states include Assam, Nagaland, Bihar, West Bengal, Jharkhand, Odisha, Andhra Pradesh, Kerala, and Tamil Nadu. It halts at 58 stops.
Currently, the train runs only once a week. But now, Indian Railways decided to operate it twice a week. The Northeast Frontier Railway (NFR) announced the matter on Saturday. Railways released a press note in this regard.
Train no. 15906 – Dibrugarh Kanyakumari Vivek Express operates every Tuesday and Saturday, starting from today, i.e. November 22. Earlier it used to run only on Saturdays.
Similarly, Train no. 15905 – Kanyakumari Dibrugarh Vivek Express will run on Thursdays and Sundays, starting from November 27. Earlier, it was only available on Thursdays.
Dibrugarh to Kanyakumari route is the longest train route in the network of Indian Railways. It is one of the four Vivek Express trains.
The other three Vivek Express trains are Okha to Tuticorin Vivek Express, Bandra Terminus Jammu Tawi Vivek Express, and Santragachi Mangalore Central Vivek Express.
Train passengers welcomed these trains. Many people are showing interest in travelling on these trains. Hence, Indian Railways wants to start new trains as well.
Image Credit: Smeet Chowdhury, CC BY 2.0, via Wikimedia Commons
Source: Flickr: Vivek Express
Image Reference: https://commons.wikimedia.org/wiki/File:Vivek_Express_inside_image.jpg
What's new at WeRIndia.com