IPS officer inspiring youngsters to fight terrorism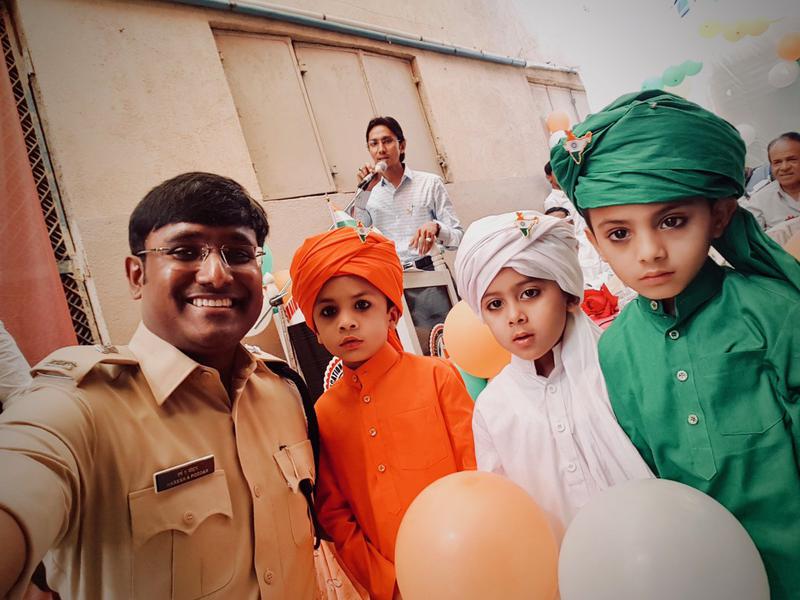 The National Crime Record Bureau (NCRB) has released crime data that proves that Maharashtra has the second-highest number of juvenile delinquents in India.
In correlation to this statistic, Maharashtra also has a high incidence of radicalization among young people.
This leads to these young people being much more likely to become violent and break the law.
The state police of Maharashtra have been trying to address this issue by providing young students with more police interaction, in order to discourage them from committing crimes later in life.
However, these events have not proved to be very useful, since children often dismiss the things that the policemen tell them.
Yet lately, thanks to the efforts of IPS officer Harssh A. Poddar, a positive change is slowly beginning to come about.
Harssh was a law graduate from the National University of Juridical Sciences (NUJS) in Kolkata, and he also has many other significant achievements to his name.
He aced the Union Public Service Commission (UPSC) exam twice.
The first time he aced it, he made it into Indian Revenue Service (IRS), and the second time he aced it, he made it into Indian Police Service (IPS).
Harssh trained at the Sardar Vallabhbhai Patel National Police Academy, where he conducted a workshop for blind children that asked them to draft their own laws for the differently abled.
Due to his previous experience with children, the DGP of Maharashtra asked Harssh to suggest policies for tackling the high level of juvenile delinquency in the state.
Harssh came up with the idea of the Youth Parliament Championship, which aimed to break the link between crime and alienation by providing young people with a platform to help them combat antisocial tendencies.
Under pilot projects, students were divided into teams and given topics and roles related to crime, and they were asked to speak about their role and come up with solutions pertaining to their role.
The projects were so successful that they have been replicated around the state, and more and more children are becoming encouraged to become activists against crime and terror.
Thanks to Harssh's efforts, juvenile delinquency is declining in Maharashtra, and young people are becoming activists against criminal behavior.
Image Reference: Thebetterindia
What's new at WeRIndia.com