Hyderabadi youth feeds 2,000 people daily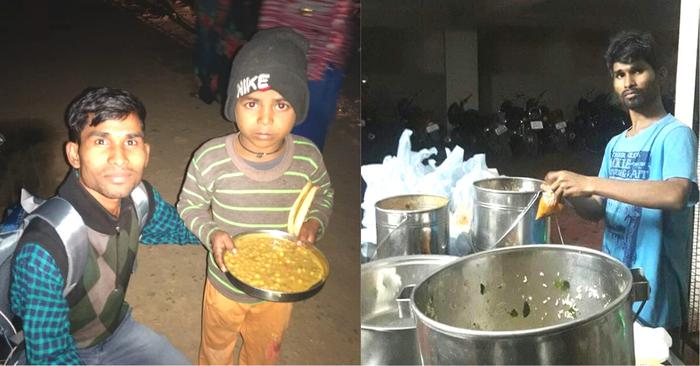 Feeding 2,000 people daily is not a small task. Even people who have affluent money may not be able to do this.
But, this Hyderabadi youth is doing it with his great heart.
Malleshwar Rao was a child laborer. He worked as a construction worker.
This 26-year old did not forget the struggles he encountered in his childhood. He decided to serve society while he was in school.
He was born into a poor family in Nizamabad. His family was not in a position to support him in any manner.
Soon, he realized that he had to feed himself and also help his family.
His fate changed when social reformer, Hemalatha Lavanam found him on the streets and provided him with education.
The education at Samskar Ashram Vidyalayam changed his life. The school was founded by Hemalatha and her husband.
He was there until her death in 2008. After that, he left the school and worked as a caretaker in an Ashram where he took care of TB patients.
This job helped his family meet the needs and stabilize financially.
Later he worked in a catering business where he witnessed a huge amount of food get wasted.
He recollected his childhood days. At that time, he had to sleep on the platform with an empty stomach due to lack of money to buy food.
His desire to help others led to the initiative of feeding several people daily.
He established an organization called Don't Waste Food.
He collects food along with his friends from all over the city and feeds nearly 2,000 people daily.
These are underprivileged people. The small initiative that was started by him gained huge momentum now.
Malleshwar Rao is conferred with more than 26 awards for his services. Indian Youth Icon Award 2018 and Rashtriya Gourav Award 2019 are some of them.
Image Reference: Thebetterindia
What's new at WeRIndia.com