Differently-abled people who self-sustain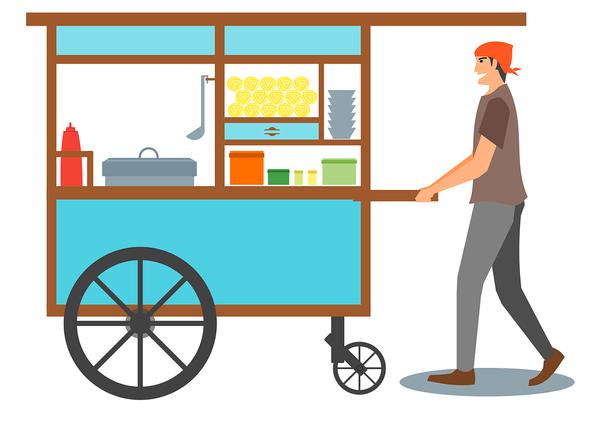 Many eateries are found on National Highways, but only a few are well-known to people. People who travel on NH-16 stop at this small eatery to eat freshly made snacks. This small eatery located at Puintola Chhak is run by two differently-abled people.
Nibasi Pradhan and Tunu Pradhan are childhood friends. While Nibasi is visually challenged, Tunu is physically challenged. The duo decided to serve fast food to self-sustain and support their families.
They hailed from Niladripur village in Odisha. They opened a fast food cart on NH-16, which is four km from their village. The duo reach there on Tunu's tricycle with raw materials.
Tunu is good at cooking. He can make both vegetarian and non-vegetarian snacks. While he cooks, Nibasi packs the food for customers. He also serves food to those who want to eat there.
The duo works at their eatery for five hours in the evening. Their parents are daily labourers. It was difficult for them to look after these young people while struggling to meet daily ends. Hence, these two friends decided not to be a burden on their parents. In fact, they wished to help them financially.
Earlier, the duo had to depend on their parents and a disability pension of ₹700 given by the government. It was not sufficient for them to meet even their basic requirements.
As a result, they had to depend on their parents for their financial needs. But now, they are self-dependent. In addition, they also support their families financially. They are happy about that.
They say that their parents had looked after them for around two decades and cared for them a lot amid financial hardships. But, now it is the time for them to look after their parents.
As nobody will give jobs to them, they created an opportunity for them on their own. They are earning decent money to meet their family needs.
Image from Maxpixel (Free for commercial use / CC0 Public Domain)
Image Reference: https://www.maxpixel.net/Indonesia-Guy-Cart-Food-Character-Culinary-1561207
What's new at WeRIndia.com