Cricketer who won world cup for India now selling kachoris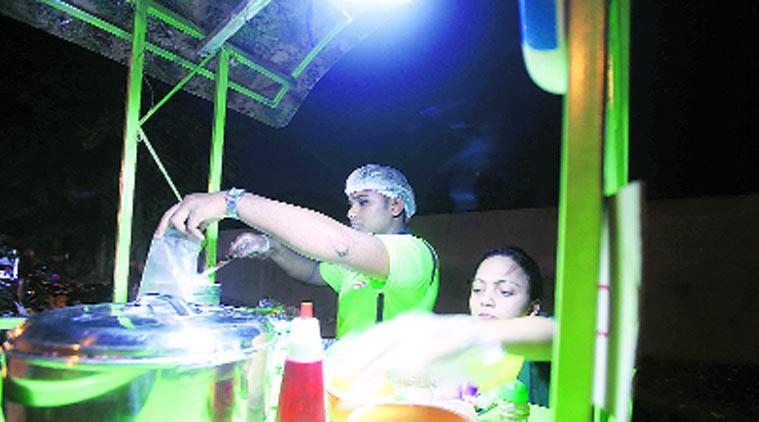 Imran Sheikh helped India win the deaf and mute world cup 30 years ago by hitting crucial half centuries. His skilled batting helped India win the world cup. Three years ago, he became the captain of the mute Indian cricket team.
However, today, it is shocking to know that Imran is now selling kachoris just to make ends meet. Last week, he started selling kachoris at Old Padra Road in Vadodara. He said that cricket is his passion and that he wants to continue playing. But, the opportunities are not coming. Furthermore, his financial condition is not good at all. He can barely support his family.
He said that playing deaf and mute cricket matches doesn't earn him much money. This is the reason why he started a nutritious kachori stall with the help of his wife Roza so that he can earn extra income. He says that he got a temporary job in Gujarat Refinery with the help of his coach Nitendra Singh.
In the Asia T20 tournament, he last captained the Indian deaf and mute team this year. However, such a skillful player is now in financial trouble. At the age of 15, Imran started playing cricket. He says that he used to watch matches on television at first. It inspired him. Then, he began playing at the Bhutadizampa ground. With the help of his Coach Nitendra Singh, Imran learned to play for a higher level of cricket. With hard work and practice, he got into Gujarat team and then in Indian team. He had scored 70 against Nepal, 60 against New Zealand. His skill was at a great level. However, now he is in a position where he can't even play. If only he received more support from the government, India would have a great asset in its cricket team.
Image Reference: The Indian Express
What's new at WeRIndia.com