The Baby Atelier sells organic baby products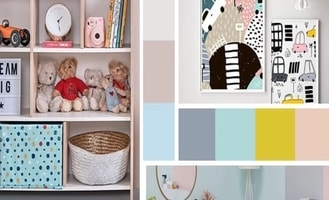 In order to provide the best baby products, The Baby Atelier (TBA) entered the market. It was founded in 2016 by Payal Karumbia.
TBA assures to provide the best baby products. They make children's beddings from eco-friendly organic fibre. Furthermore, their product is hypoallergenic and chemical-free.
Hailing from a business family, Payal entered into the home modular furniture sector. When she wanted to extend the business in the kids' furniture section in 2012, she realized that there is no brand in the country for children offering organic and chemical-free products at that time.
She noticed that most of the products available in the market were loaded with all types of chemicals.
Then, she wanted to test the project; hence, she started gifting organic linen hampers to all customers who bought from their showroom to use in their kids' room.
She gifted the products to her friends as well. Within the short period, several people approached her enquiring how to buy them and from where they can get such products.
Then, Payal launched her startup The Baby Atelier to offer organic bed and bath products. TBA's products include bedsheets, bibs, pillow covers, crib sheets, blankets, washcloths and hooded towels.
The parents of the newborns are the main customers of TBA. They are in the age group of 28 to 40 years and most of them are from Tier I and Tier II cities. Moreover, they prefer the latest trends with minimalistic designs, unlike their previous generation that focused on themes mainly.
TBA's products are available in the range of ₹550 to ₹1,800. They also offer gift boxes that are available from ₹2,000.
Unlike their competitors who sell the products in sets, TBA allows their customers to buy a single piece like a single towel or single pillow cover.
Image Reference: Yourstory
What's new at WeRIndia.com