Shake It Off provides milkshakes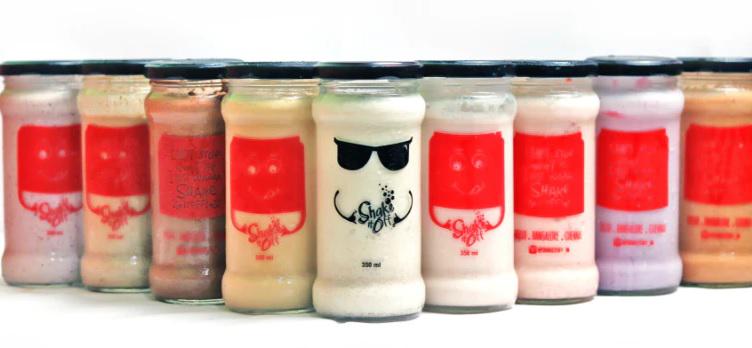 Nishant Tripathi and Anil Paremal love milkshakes. They are college roommates. During their college days, they were unhappy with the quality of milkshakes available in the canteen.
But, they could not do anything except drink the watery milkshakes. Later, they visited Dubai where they enjoyed refreshing and flavorful milkshakes.
With their love for milkshakes and dream about becoming entrepreneurs, they established Shake It Off, a milkshake brand.
The duo bootstrapped the startup with ₹10 lakh.
They wanted the name of their startup to be catchy and named it after the popular song of Taylor Swift.
The duo's journey began with a single outlet in 2016. Now, Shake It Off has nine outlets and three cloud kitchens in Bengaluru, Chennai, and Delhi.
They are continuously experimenting to change the recipe of milkshakes to be suitable to the palate of Indians.
They also want their milkshakes to go well with different menus.
Shake It Off milkshakes are available at various prices starting from ₹79 while the food is available for ₹69.
They are serving around 50,000 customers and recorded a revenue of ₹185 lakh for the financial year 2019.
They aim to serve a minimum of 3 lakh customers in the next financial year.
Orio, Vanilla Saky, Snicka Snicka, Bubba Bubba, Salty Carrie, Kitty Kat, and Pink Floyd are some varieties offered by Shake It Off.
For health-conscious customers, the startup offers Berry Yogurt Shake, the Whey Protein Shake, and the Meal Replacement shake.
Shake It Off has 40 employees today from two employees in the beginning.
It has a mini café, a kiosk, and a cloud kitchen model.
Nishant Tripathi and Anil Paremal are planning to bring out a food truck model for their milkshakes.
They want to sell master franchise rights to capture more market.
Image Reference: Yourstory
What's new at WeRIndia.com