Bob's – The Shake Store: Creative Indian Milkshakes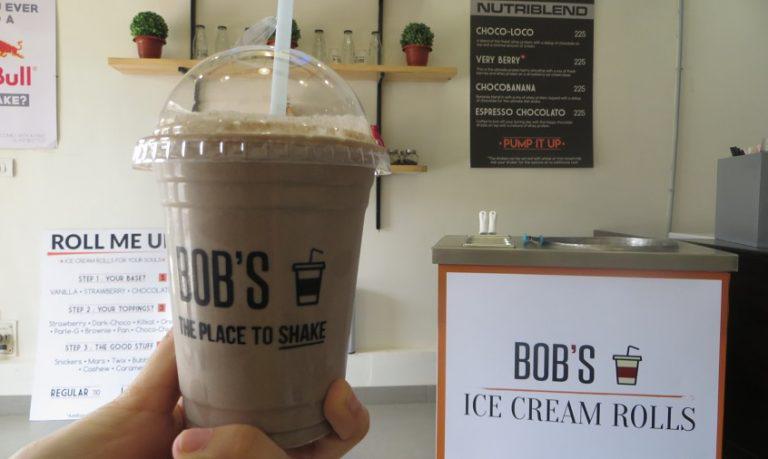 When Utsav Batra visited a restobar in Gurgaon called Pranksters, he noticed something about the place that caught his eye.
Pranksters gave a different take to modern dishes by tweaking them to suit the Indian palate. From this, Utsav got an idea for a food store of his own.
He wanted to work on a dessert store that could serve cosmopolitan crowds while still creating its own niche in the dessert market.
Although Utsav is a commerce graduate from the University of Delhi, he has always been interested in entrepreneurship.
In 2017, he started Bob's – The Shake Store, a dessert store that brings in great milkshake flavors and tweaks them to suit the Indian palate.
Bob's – The Shake Store is dedicated to trying out new dessert ideas that can suit both modern and traditional Indian tastes.
The store started out with an assorted milkshake menu that featured simple and modern flavors.
Since then, Bob's has been branching out. They have introduced unique milkshake concoctions such as Parle G, Unicorn, and RedBull Fiasco.
Bob's invented RedBull Fiasco themselves. They have also introduced the Dutch Waffle concept on a stick. The first Bob's outlet was set up at the Nirvana Courtyard in Gurgaon.
It cost Utsav between ₹12 lakh and ₹18 lakh to set up the first store. He set it up with his personal savings and the help of his father.
Utsav did most of the conceptualization and ideation of the first Bob's outlet. The store's milkshakes are primarily made in-house. Bob's also has a live ice-cream counter.
The ice-cream counter has an assortment of five flavors and one seasonal change.
Utsav wants to make Bob's a unique store in the dessert market, which has been dominated by Indian ideas of ice-creams and kulfi.
Another unique aspect of Bob's is their loyalty program system.
Their loyalty programs have helped them gain a consistent regular customer base.
In the near future, Utsav is planning to expand Bob's to three stores in Gurgaon and to continue growing their list of unique Indian dessert concepts and ideas.
Image Reference: Eattreat, Yourstory
What's new at WeRIndia.com