Hello Curry – World's first fast Indian food Chain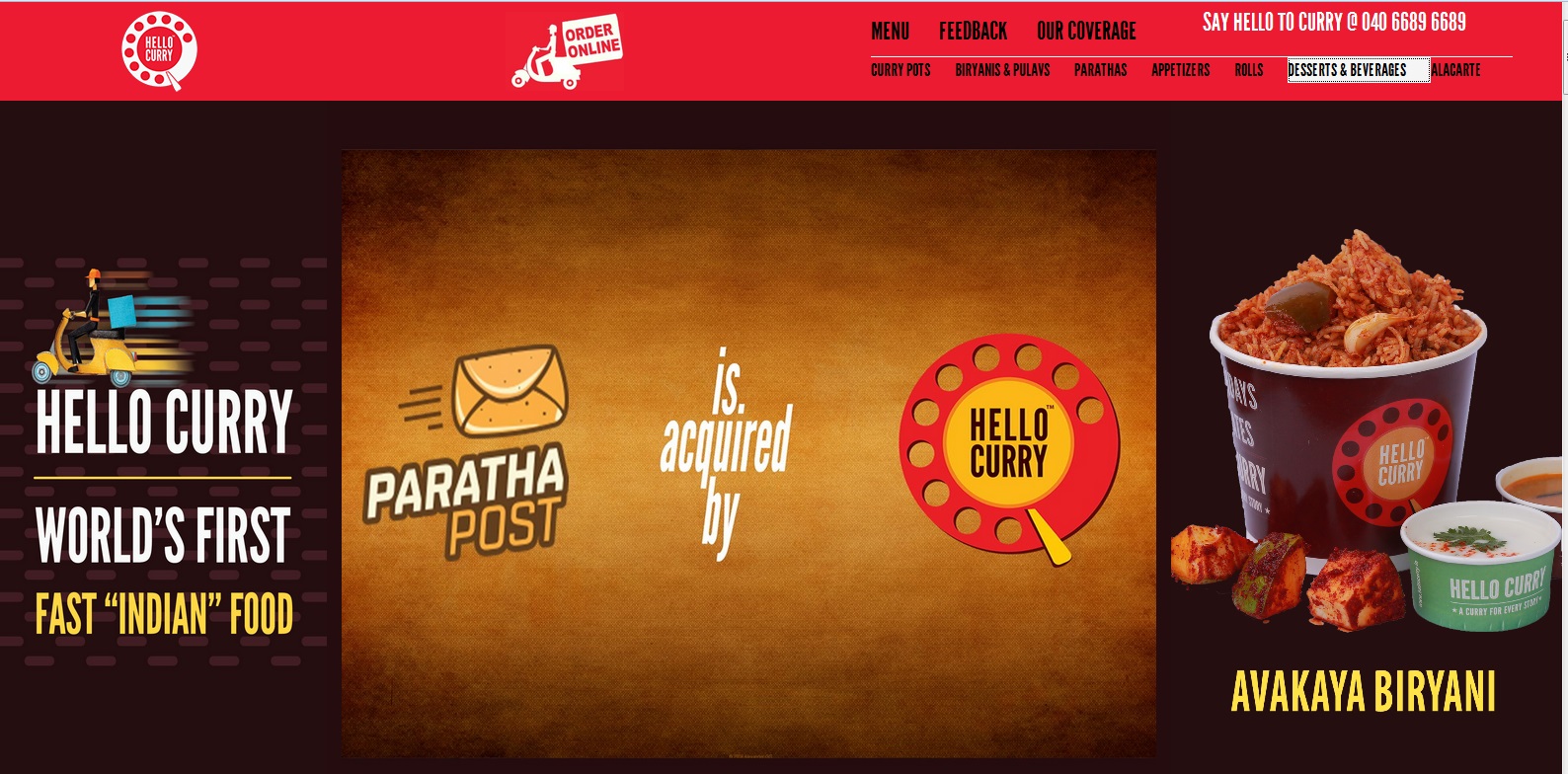 Hello Curry is a Hyderabad based startup which is founded by Raju Bhupathi and Sandeep Penumatsa. It is world's first fast Indian food. Started in 2013, the restaurant is growing fast by offering a wide range of Indian food items.
Curry pots, Biryani and pulavs, parathas, appetizers, rolls, alacarte, desserts and beverages are available here.
Initially, the startup opened a restaurant by promising the food delivery at the doorstep in half an hour to 45 minutes and accepted orders over the telephone.
Now, it has a website in which online orders are accepted from 11 AM to 10 PM. Customers will be served in two-three minutes across the counter.
Hello Curry had acquired funds from SRI capital. The restaurant plans to extend its services to other regions of country like Gurgaon, Noida and Pune, and plans to open multiple retail outlets in Hyderabad, Chennai and Bangalore by December 2015.
To expand faster and extend its services, Hello Curry acquired Paratha Post two days ago.
Paratha Post was founded by IIM graduates. It was the first deal of the company to move faster in the sector.
The company expects to raise Rs.50 crore in the next few months to extend its business to Delhi, Mumbai and Bengaluru.
What's new at WeRIndia.com