Podi Life offers South Indian flavours to the world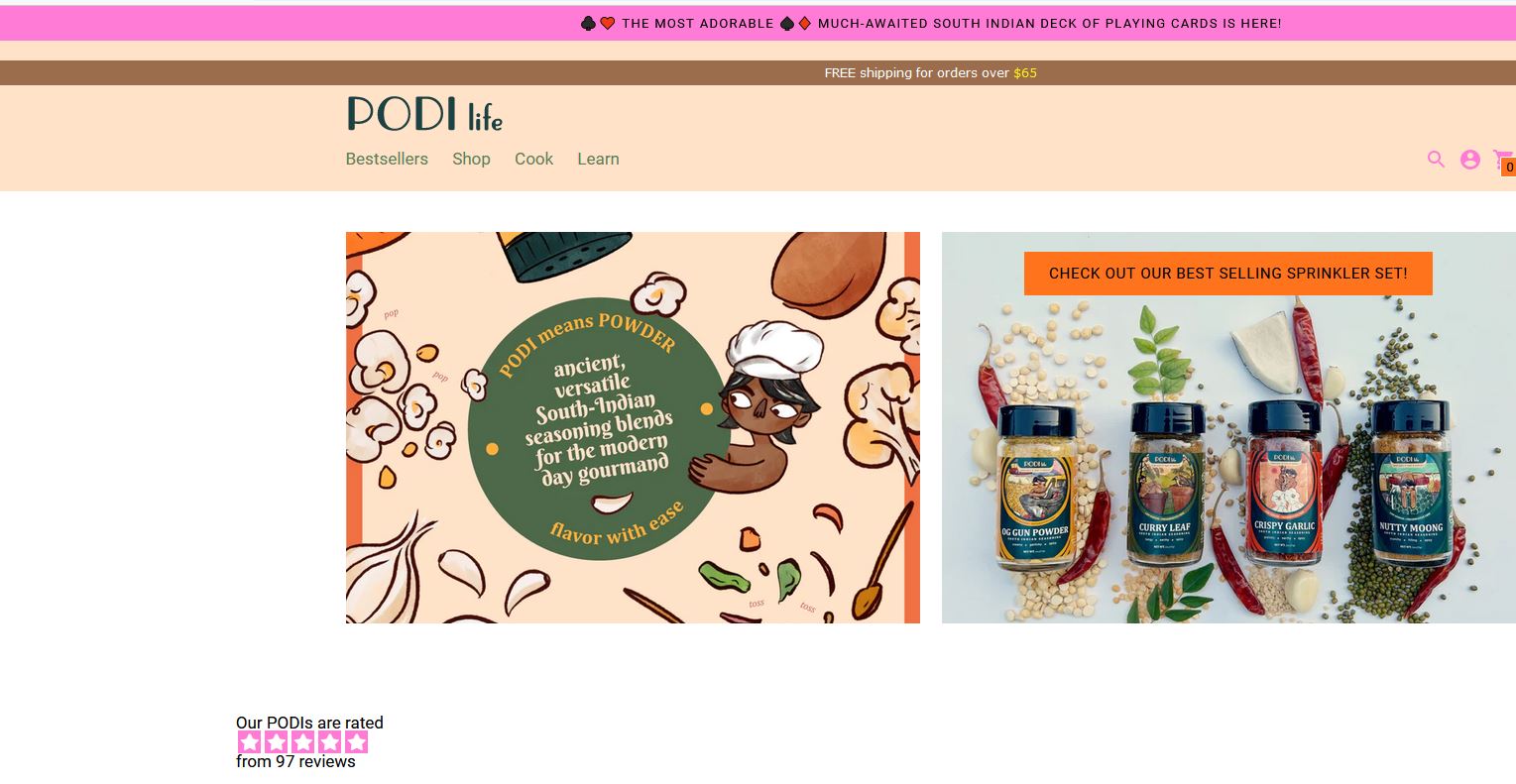 South Indian cuisine is well-known for its diverse and light meals. Besides it is a low-calorie appetizing food.
It is mainly rice-based. Many dishes like idlis, dosas, uttapams etc., are made by mixing rice with lentils.
South Indian food is considered wholesome, healthy, and a perfect blend of flavour, colour, taste, and nutrition.
What sets it apart from other cuisines is the unique ingredients and condiments used, such as Podi.
Podi is a special spice blend that can be sprinkled over almost any South Indian dish. It is a dry powder made with spices and dals.
In addition, other ingredients like coconut, curry leaves, or dried herbs like coriander and mint are also used to make Podi.
Different variations of Podi are used for different kinds of dishes. It is often described as a dry sauce in powder form.
Podi Life is a mother-daughter-owned and operated business. It offers these spice blends to the world.
Podi Life was founded by Alak Nanda and her mother, Vasavi. Though it is based in Atlanta, it delivers pan-India as well.
Their bestseller is the Spicy Coconut Podi with the texture of desecrated coconuts. Yet, the startup offers other flavours also.
They include Crunchy Peanut Podi made from slow-roasted peanuts and the original Gunpowder Podi made with Bengal gram, chillies, and garlic. Moong Podi, Mint and Curry Leaf Podi etc. are also offered by them.
Unlike many spice blends, Podis are ready-to-eat and can be sprinkled to flavour your food or mixed with rice and cooked grains.
Podi Life not only offers spice blends but also multiple recipes for podi on their website.
The startup aims to promote South Indian cuisine and culture while also providing healthy and flavorful options for its customers.
With its unique flavours and versatility, Podi is becoming increasingly popular in the culinary world. It is worth a try for anyone interested in South Indian cuisine.
Image Credit: Podilife Website Screenshot
Image Reference: https://www.podilife.com/
What's new at WeRIndia.com