EyeScribe: Giving sight to visually impaired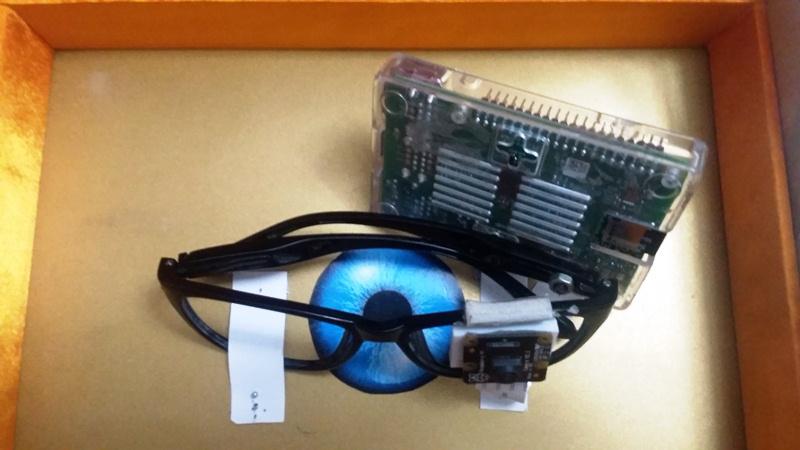 Gursiman Singh is a sixteen-year-old Class 12 student in Gurugram, and has introduced an innovation that allows the blind to have access to the one impairment in their lives: a lack of sight.
This innovation is known as EyeScribe, which is a device that allows visually impaired people to be able to read.
The idea came into his mind over time. Singh has a relative with a visual impairment, and in watching him struggle with his life, he began to ask himself, if normal people can read, why can't people like him?
In August of 2016, Singh began work on his invention, and it took him three months before he perfected it and was ready to showcase it.
EyeScribe is a wearable technological device equipped with an eight-megapixel camera that can capture images.
The captured image is then process to output audio, therefore being, as explained by Singh, a text-to-speech engine.
Thus, it allows the blind to create pictures in their mind while reading. Furthermore, it nullifies the use of braille, since EyeScribe can process and read text in any language, which does not need to be in braille.
Thus, blind people can also stay much more updated with the goings on in the world, since they can now read newspapers published daily, instead of braille newspapers, which are printed every two weeks.
Despite initial troubles with the speed level of the device and the skepticism of others, Singh's innovation has been a massive success.
It was the national winner of the Pramerica Spirit of Community Awards in 2017, which gave him many opportunities to further promote his invention.
There have been successes for the individuals using the devices as well, with Singh having tested in on 120 blind children from ages five to ten, having a success rate of 98%.
He plans to take both this device and his ideals further, with his plan to create many more innovations to "heal with technology", providing more services to the disabled with technological devices, and changing their lives for the better.
Image Reference: YourStory
Recent Posts

The Aadhaar Centres are run exclusively by the

Visaka Industries wants to design energy-efficient and energy-generating

Within two years of its launch, Teal &
What's new at WeRIndia.com