Ekatra empowers homemakers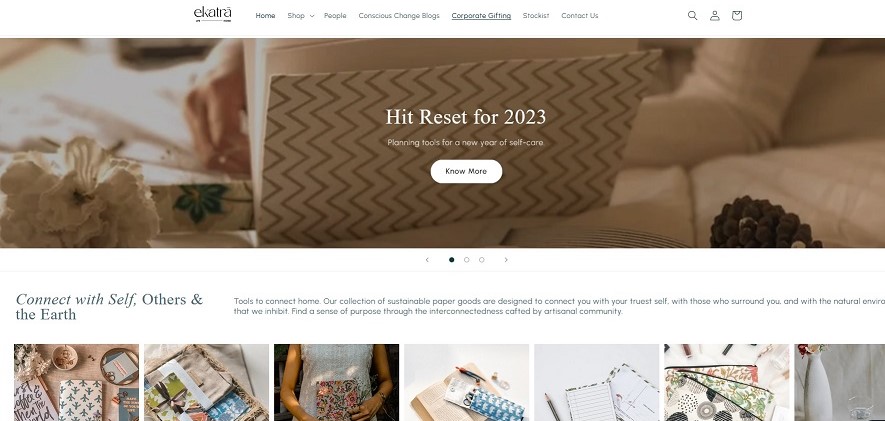 Women's empowerment is one of the most important things now. Not just the government but many business entities are also trying to empower women.
Ekatra is one of them. This Kota-based startup helps homemakers earn a living. Minakshi Jhawar, a 51-year-old woman, founded Ekatra along with his daughter Aishwariya.
Minakshi, who has been passionate about having her own business since a young age, could not run it due to household chores and responsibilities. She has a supportive family, yet, she did not have much time to look after a business.
That's why she waited for more than 25 years to fulfil her wish. Now, she has established the business successfully. The credit for launching Ekatra goes to her daughter Aishwariya, who noticed that many talented women in the country were confined to their homes due to a lack of time.
So, she discussed it with her mother and launched the startup.
Ekatra is a sustainable lifestyle brand. It recycles fabrics and papers to convert them into elegant handmade products like bags.
The startup grabbed the attention of many people recently by bagging ₹20 lakhs on Shark Tank. Minakshi says that the launching of Ekatra boosted her confidence as it empowered her. So, she wished to empower other homemakers also.
The startup provides training to homemakers so that they can earn a living. It gives one-week training to women as per their skills. After that, it provides raw materials to them to make products and sells them on the portal.
In this way, homemakers can make some money. So far, the startup has given training to 32 homemakers from underprivileged backgrounds.
Ekatra had no proper business model in the beginning. However, now, it has a clear vision of reducing waste as much as possible. The startup empowers women. At the same, it offers high-quality homemade sustainable products to customers.
Its revenue has been increasing since its inception. Now, the revenue of Ekatra is around ₹15 lakhs per month. The startup aims to train more homemakers and reach more customers.
Image Credit: Ekatrahandmade Website Screenshot
Image Reference: https://ekatrahandmade.com/
What's new at WeRIndia.com