Nari Shakti tableaux impress invitees in Republic Day Parade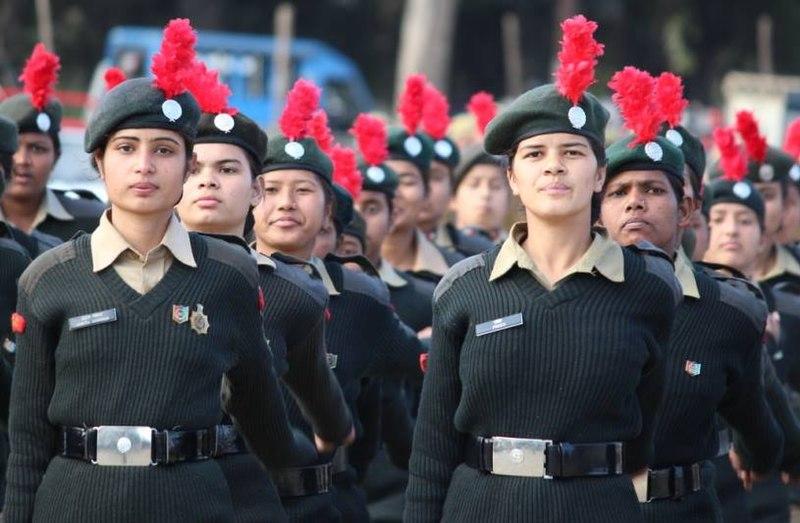 Republic Day Parade is the main attraction in Republic Day celebrations. Tableaux are one of the major attractions in the Republic Day Parade.
This year's Republic Day Parade featured 23 tableaux. Among them, tableaux that depicted Nari Shakti and women empowerment attracted many attendees.
Tableaux from Karnataka, Kerala, Tamil Nadu, Maharashtra, and Tripura were showcased in the parade with the theme of women empowerment.
Karnataka's tableau featured many women who selflessly contributed to society. They are Sulagitti Narasamma, a midwife, Tulsi Gowda Halakki, known as Vruksha Maate, who planted more than 30,000 saplings, and Salumarada Thimmakka, who planted around 8,000 trees. Narasamma had been in her job for more than 70 years and performed around 2,000 deliveries. She was showcased in the front portion, while Thimmakka was shown in the last part. Tulsi was depicted at the centre of the tableau.
The theme of the Kerala tableau was Nari Shakti and Folk Traditions of Women's Empowerment. The folk traditions were depicted with Kalaripayattu, one of the most ancient martial arts and Nari Shakti was showcased with a literacy mission. It depicted Karthyayani Amma, the winner of Nari Shakti Puraskar in 2020, and Nanjiyamma, the national film awardee in 2022 for playback singing. While Karthyayani Amma is the eldest woman who topped the literacy mission, Nanjiyamma is the first tribal woman to win the national award. Regarding Kalaripayattu, the legendary Unni Archa was depicted at the top, while Kudumbashree activities were shown at the back. Tribal dance from Irula has been portrayed on the sides.
Tamil Nadu tableau featured women empowerment and the culture of the state from the Sangam era to the modern day. The front portion had a statue of poet Avvaiyar, who wrote many poems. The middle portion had statues of many prominent women personalities, like M S Subbulakhsmi, Tanjore Balasaraswati, Dr. Muthulakhmi Reddy, Moovalur Ramamirtham Ammaiyar, and Pappammal. There was a statue of Veeramangal Velu Naachiar on either side of the tableau.
The tableau of Maharashtra portrayed the power of women through Shaktipeethas and goddesses. It has goddesses on the front portion, the folk art form of the goddess at the centre and a woman on the backside.
Tripura's tableau was themed on highlighting the active participation of women in tourism and organic farming. It emphasized sustainable livelihood. It portrayed women in different fields.
Image Credit: Pulakit Singh, CC BY-SA 4.0, via Wikimedia Commons
Image Reference: https://commons.wikimedia.org/wiki/File:National_Cadet_Corps.jpg
What's new at WeRIndia.com