Alserv helps senior citizens live comfortably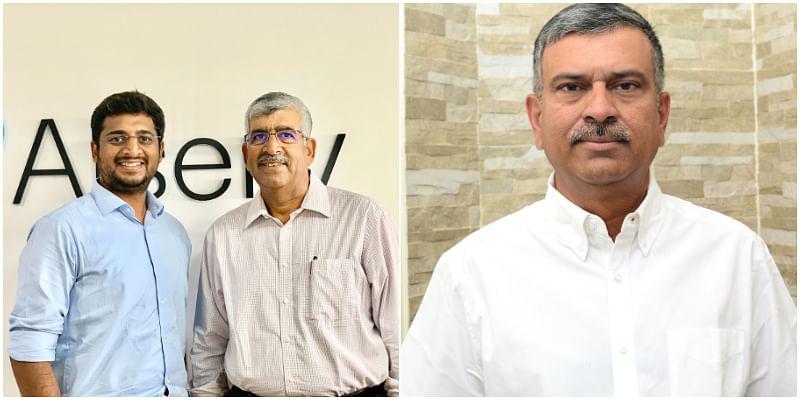 The nationwide lockdown affected many people, especially the senior citizen and elderly people. Several of them are suffering from health ailments like diabetes and high blood pressure. Besides, they are more prone to contracting COVID-19 infection.
Hence, several of them are not stepping out during the lockdown as the country is reporting thousands of coronavirus cases each day.
The elderly people who are living with their children do not have problems to some extent. But, others who are living alone are facing difficulties.
Chennai-based Alserv emerged to take care of senior citizens and elderly people. The startup was founded in January 2020 by Saravanan Adiseshan, Jagadish Ramamoorthy, and Atul Jagadish.
The startup aims to help elderly-people live comfortably and independently by providing necessities at the comfort of their home.
They offer a wide range of services including food, groceries, healthcare etc. to them. The elderly-care is provided under five categories. These include food and catering, medical, security, housekeeping and maintenance, and concierge services.
Elderly people are delivered home-cooked meals to their home through vendors.
They can opt for daily, weekly or monthly meal delivery service. Catering service is also available for gatherings and special events.
They can order groceries through the app. Users can also connect with doctors and healthcare providers for their medical needs. Diagnostic tests and health checkups can be done at their home.
Medicines will also be delivered to their door-steps. Trained nurses monitor their health.
The elderly people can also get security services. They can request for security guards, safety audits and supervision.
Besides, domestic help and household maintenance services will also be provided to them.
Under concierge services, they can choose services for ticket booking, logistics etc. They can also request for an aide to accompany them while visiting hospitals, temples or banks. Utility bills are also paid on their behalf.
The company witnessed an upsurge during the nationwide lockdown. Alserv offers a subscription model. Users can sign up for ₹1,000 per month.
Image Reference: Yourstory
What's new at WeRIndia.com