App faciliates digital copies of vehicle documents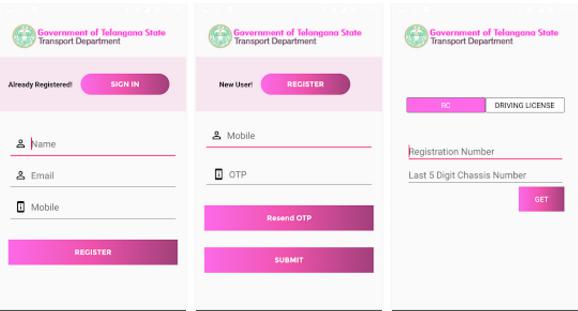 Often times many people tend to forget their driver's license or other vehicle documents at home. This would be fine normally unless you get stopped by the traffic police. Most of the times, you will end up paying a fine even though you have all your documents. In order to solve this problem, a new app has been launched by the State Road Transport Authority for Hyderabad residents.
Most people might forget their driving license, but hardly anyone forgets their smartphone. Using this new app, residents of Hyderabad can save digital copies of all their vehicle documents in one place. Even if you forget your license or other vehicular documents at home, all you need is to open this app through your smartphone and you are good to go.
The app named RTA m-Wallet app lets users download digital copies of documents like driving license, registration certificate, etc. These documents will be stored digitally on your smartphone and users no longer need to carry them around in physical form. If they are ever required, you can show the digital copies to authorities.
The app was launched by IT minister KT Rama Rao and transport minister P. Mahender Reddy on March 30 2016. Users of Android and iOS platforms can download this app. After downloading it, users will have to register themselves on the app using their names, email addresses and mobile numbers, which will connect them to the transport department data.
Once the user has submitted the required data like their registration numbers, driving licence numbers, dates of birth, etc., they can download all the required documents. Police and RTA authorities will accept these digital documents.
Users can also add more than one vehicle in the app. The documents will be downloaded separately and saved permanently. The app has been developed by a startup called Radikal Tribe.
Image Reference: TheBetterIndia
What's new at WeRIndia.com