Worship these Gods on various days of week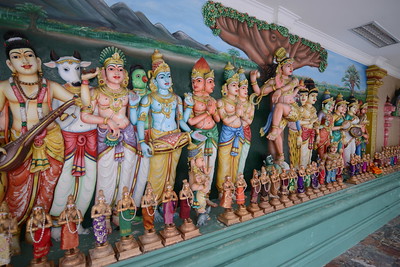 Each day of the week is associated with various Gods as per Puranas and people worship them to get materialistic as well as divine benefits.
However, as per Shiva Maha Purana, the following Gods or Goddesses are to be worshipped in particular days.
Worship these Gods or Goddess to flourish in all walks of life:
Worship the Sun God to get relief from eye problems. It also helps relieve headaches. Feed Brahmins who are Vedic scholars after your puja for one month to three years depending on the severity of the disease.
Those want to flourish with wealth can worship Goddess Lakshmi on Monday and feed Vedic scholar couples with recipes made with ghee.
Worship Goddess Kali Mata on Tuesday to get relief from chronic diseases and feed Vedic scholars with recipes made with black gram, red gram and green gram.
Worship Lord Vishnu on Wednesday and offer curd rice to get good health to the family including spouse and children.
Those wishing to have a long and healthy life can worship their favorite deity on Thursday and offer recipes made with milk and ghee. Offering cloths will fetch more benefits.
Worshipping their favorite deity on Friday and arranging feasts to Vedic scholars is believed to make one affluent with riches.
Worship Gods like Rudra on Saturday to escape from untimely death. Offering sesame seeds helps get good health.
The Shiva Purana says Lord Shiva will be pleased if devotees worship the deities mentioned in it. It is believed that those who do as per this Purana will be bestowed with health and wealth by Lord Shiva.
Remember that these are the beliefs prevalent among the devotees, but they do not necessarily reflect the opinions of the author.
Image Credit:- "Beautiful high-relief figures depicting different deities at Sri Mahamariamman temple. In the centre, the dancing Shiva" by Jorge Láscar is licensed under CC BY 2.0.
Image Reference: https://www.flickr.com/photos/jlascar/18973667902
Recent Posts

These IIT students designed a water purifier that

Lifaffa is a social enterprise.

Rupali Kakade, a Pune woman turned into an
What's new at WeRIndia.com