Dhanurmasa Vrat procedure and significance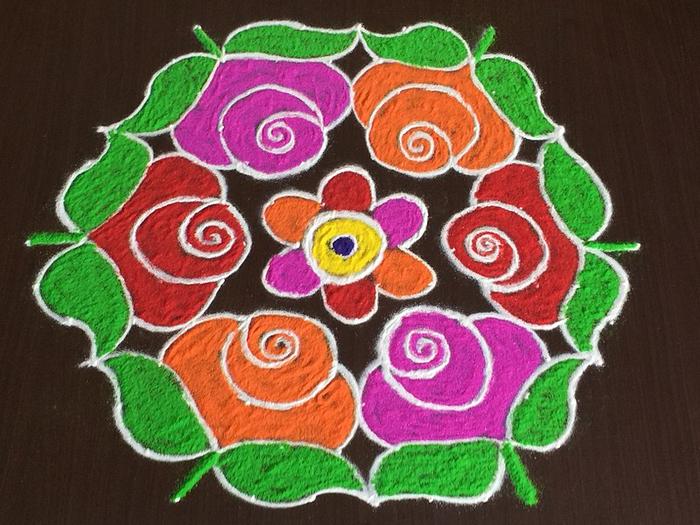 Dhanurmasa begins with the entry of the sun into the Dhanu Rashi and ends with the sun's entry into the Makara Rashi. Dhanurmasa Vrat is one of the most important rituals performed during the month. Many women and unmarried girls observe Dhanurmasa Vrat.
While unmarried girls observe the Vrat seeking a good husband, married women observe it for a long-lasting married life. Apart from them, many men also observe the Vrat for relieving them from troubles. It is also believed that those who observe the Vrat will be blessed with abundant riches in the world and will get salvation after death.
Dhanurmasa is dedicated to Lord Vishnu. Hence, devotees worship Lord Vishnu. They worship the idol of Lord Vishnu made of gold, silver or copper during Dhanrumasa Vrat.
They must keep the idol in a mandap to worship it daily. Since the early hours or Brahma Muhurta of the day are considered precious to worship the deity, devotees must wake up early.
They should take shower and wear clean clothes. After that, they start puja.
They should also perform Abhishekam, or holy bath of the lord with Panchamrita made of cow milk, curd, ghee, honey and sugar (there are variations in the ingredients, based on the region).
In some places, coconut water is also used to bathe the Lord. They fill the Conch with the ingredients and sprinkle them on the idol.
The idol is also worshipped with the leaves of the holy basil plant. They use a branch of three leaves to worship the lord. Various types of flowers and incense sticks are also used in puja.
Devotees offer various Prasadas to the deity. Mainly Pongal made with moong dal is offered to the deity. Other offerings include curd rice, tamarind rice etc.
They recite Vishnu Sahasranamam or Ashtotara Satha Namavali. They also light diyas.
In this way, devotees worship the lord during the entire month. After the completion of the Vrat, the idol has to be donated to a Brahmin.
Image Credit: Simplerangolidesigns, CC BY-SA 4.0, via Wikimedia Commons
Image Reference: https://commons.wikimedia.org/wiki/File:BEAUTIFUL_ROSE_FLOWERS_RANGOLI_DESIGNS.jpg
What's new at WeRIndia.com