Significance of Dhanurmasa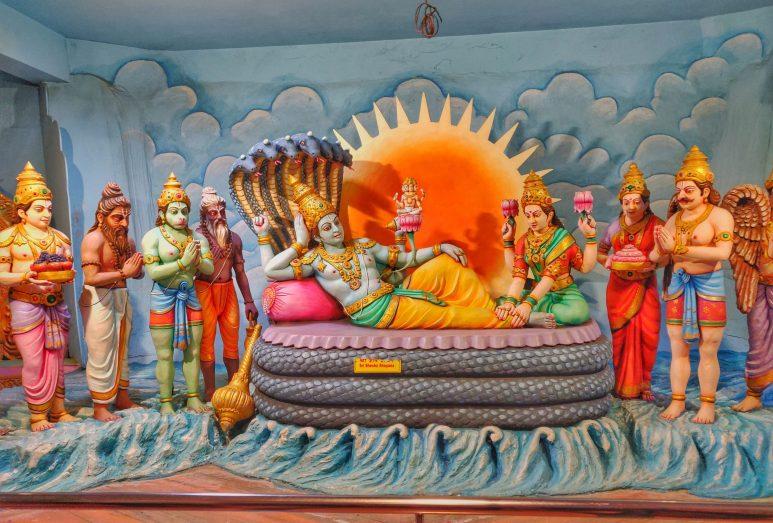 Dhanurmasa is one of the most auspicious months for Lord Vishnu. It generally starts on December 16 or 17 and ends on January 13 or 14. The month lasts for 28 days and ends on the day of the Bhogi festival, a day before the Makara Sankranti festival.
As said above, devotees of Lord Vishnu consider it one of the most auspicious months and perform various rituals during the Brahma Muhurat, i.e. one-and-half hours before sunrise.
As per Hindu scriptures, a year is divided into Uttarayana and Dakshinayana, based on the movement of the Sun. In Uttarayana, the sun moves towards the north, while in Dakshinayana, it moves south. Uttarayana months start after the end of Dhanurmasa.
As Dhanurmasa falls at the end of Dakshinayana, the early hours are considered auspicious to worship Gods.
It is said that one God's day is equal to six months, i.e. Uttarayana, and God's night is equal to six months, that is, Dakshinayana.
Dhanurmasa is the last month before the onset of Uttarayana. Hence it is considered auspicious. However, the month is considered inauspicious for weddings and housewarming ceremonies.
It is auspicious for spiritual events and spiritual seekers. Devotees recite Tiruppavai. In addition, they also chant Vishnu Sahasranama, Purusha Suktam, Narayana Upanishad etc., in the early morning to get divine blessings.
Also, devotees visit temples and offer various things to Lord Vishnu. They offer flowers to Lord Vishnu. Moong dal is considered the best Prasada to the Lord.
Rangoli is also common in Dhanurmasa. Unmarried girls design Rangoli in front of their homes for the entire month. They also keep balls of cow dung on Rangoli decorated with flowers.
Unmarried girls observe various Vrats during Dhanurmasa, like Dhanurmasa Vrat, Katyayini Vrat etc., to get married soon. They also take a holy dip in the rivers.
Image by Srishu from Pixahive (Free for commercial use / CC0 Public Domain)
Image Reference: https://pixahive.com/photo/hindu-lords-statues/
What's new at WeRIndia.com