Rituals followed on Kartika Purnima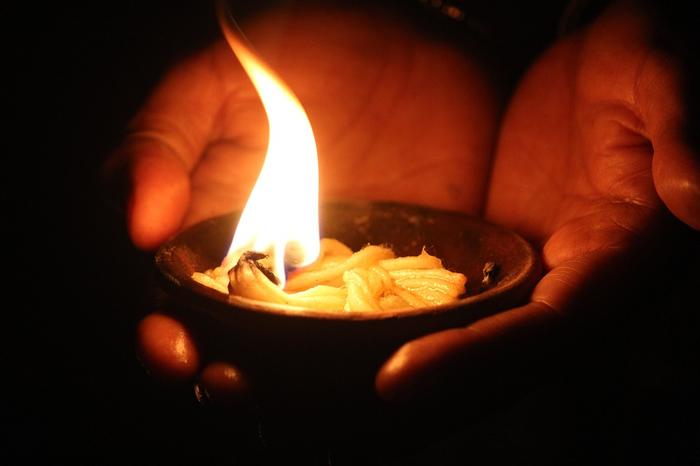 Kartika month is one of the most auspicious months in the lunar calendar. This month is dedicated to the worship of both Lord Vishnu and Lord Shiva. Kartika Purnima has great significance. Various rituals are followed on this auspicious day.
Here is a list of some of them:
Devotees observe fast on all days during Kartika and eat at night. Those who do not observe fasting during the entire month follow it every Monday. Also, Ekadashi and Purnima are considered auspicious days for fasting.
People light earthen lamps or diyas with ghee.
Worshipping Tulasi is another holy ritual followed by devotees on Kartika Purnima.
Devotees take a holy dip in sacred rivers early in the morning. Taking a holy dip in the Ganges is one of the best ways to get divine blessings. People light diyas near the river.
People do involve in charity work this month. Any kind of charity is good. Generally, people donate diyas, food, clothes, ghee, cows etc.
Some people donate jewellery items made of gold and silver to get materialistic benefits.
Many devotees worship Lord Vishnu and Lord Shiva.
Performing Tulasi Vivah is another ritual.
Devotees offer milk and various food items to the gods. They chant mantras to please the deities.
People refrain from eating non-vegetarian food during the Kartika month. They also stay away from the consumption of alcohol.
They offer Arghya to the Moon in the night. This year lunar eclipse occurs on Kartika Purnima. Hence, it is advised to feed the underprivileged and donate other things. People also conduct Annadaan (providing free food) at temples.
People keep 360 or 720 wicks in the temple believing to get Moksha after death.
Devotees feed fish, birds, and other animals to attain salvation. They also believe that these things will help them get divine blessings.
Image from Maxpixel (Free for commercial use / CC0 Public Domain)
Image Reference: https://www.maxpixel.net/Kartik-Poornima-Gur-Purab-Diya-Poornima-4621525
What's new at WeRIndia.com