Lord Ganesha is worshipped in the feminine form here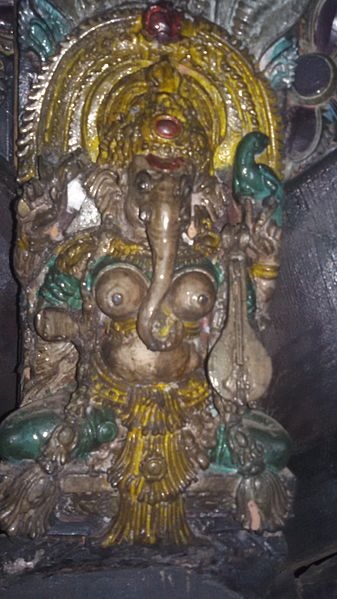 Lord Ganesha, the son of Lord Shiva, is one of the most powerful gods. He is known as the God of Beginnings and is worshipped before beginning any auspicious work or worship to prevent hindrances or obstacles.
But, do you know that Lord Ganesha is worshipped in the feminine form? The feminine form of Lord Ganesha is Vinayaki, Ganeshani, Vigneshwari, Gajanani or Ganeshwari.
The feminine form of Lord Ganesha is considered one of the most powerful goddesses. She grants wisdom to devotees. Besides, worshipping the goddess before beginning any work will eliminate all obstacles.
Goddess Ganeshani or Ganeshwari is considered a form of Shakti. As per Puranas, Andhaka, a powerful demon, was granted a boon by Lord Shiva. The boon made him so powerful that every drop of his blood that touched the ground would turn into another Andhaka. Then Andhaka wanted goddess Parvati to be his wife.
To protect herself from the demon, goddess Parvati called out all Shaktis. Since all divine forms have both male and female in them, all gods released their female energy or Shakti to drink the blood of the demon without falling to the ground. That's how goddess Vinayaki emerged from Lord Vinayaka, as per Matsya Purana.
As per Linga Purana, the goddess Vinayaki is a demoness deity. Vedas described the appearance of Vidya Ganapathi as the feminine form of Lord Ganapathi.
Goddess Vinayaki has an elephant head and a female body. She is worshipped as Vyaghrapada Ganeshani in Madurai, Tamil Nadu. In this temple, the goddess appears with an elephant head, a female body, and tiger feet.
In Suchindram, Tamil Nadu, the feminine form of Lord Ganesha is worshipped. Here goddess appears in Sukhasana with four arms.
In Rairh, Rajasthan, the goddess Vigneshwari is worshipped. The image of goddess Vinayaki appears in the Shiva temple near Pune and Sree Balasubramaniya Swamy temple in Cheriyanad, Kerala.
Image Credit: AswiniKP, CC BY-SA 4.0, via Wikimedia Commons
Image Reference: https://commons.wikimedia.org/wiki/File:Vinayaki_at_Cheriyanad_Temple.jpg
What's new at WeRIndia.com