What to offer Lord Shiva as per zodiac sign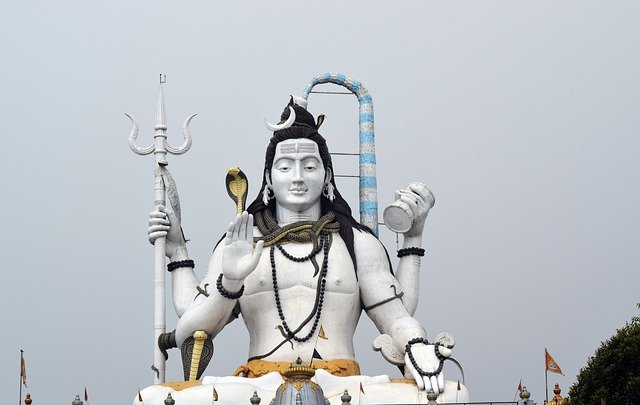 The month of Shravan began and it is considered one of the most auspicious months.
Though this month is mainly devoted to Goddesses like Sri Maha Lakshmi and Parvathi, many devotees worship Lord Shiva as well.
It is believed that Lord Shiva is a very kind God and offers blessings to His devotees.
Do you know what to offer Lord Shiva to get his blessings as per your zodiac sign especially in the month of Shravan?
Read the article to know more about what things you should offer to Lord Shiva in this holy month to get His blessings.
Also, remember to complete your worship by offering Aarti.
Arians should offer raw milk and curd to get the eternal blessings of Lord Shiva. They should also offer Datura or Thorn Apple.
Taureans should offer sugarcane juice for the holy bath (Abhisheka) of Lord Shiva.
Geminites should worship the Lord with sandalwood and kumkum.
Offering sandalwood, ashtagandha, Indian Jujubes and Chapatis made of whole wheat will bring good luck to Cancerians.
The people of Leo should offer fruit juices, homemade sweets and garlands of crown flowers to the Lord.
The Virgos should offer Bael leaves, Indian Jujubes, Cannabi leaves and Thorn apple to Lord Shiva for His divine blessings.
Librans should offer water mixed with various types of flowers, Bael leaves, Rose, rice and sandalwood to the God.
Offering clarified butter or pure ghee in addition to honey and water will bring fortunes to Scorpions.
Sagittarians should offer dry fruits, Bael leaves and Rose flowers to the Lord for His blessings.
Capricorns should worship the Lord with wheat. Then donating this wheat to the poor and deserved people will eliminate their troubles and unhappiness.
Offering black sesame seed after a holy bath with pure water to the Shiv Linga will fetch Aquarians multifold good results.
Pisceans should worship the Lord under a Peepal tree with Basil leaves chanting 'Om Namah Shivaya'.
Image by surensisodiya from Pixabay(Free for Commercial Use)
Image Reference: https://pixabay.com/photos/lord-shiva-india-god-hindu-5316845/
What's new at WeRIndia.com