What does your vehicle number mean?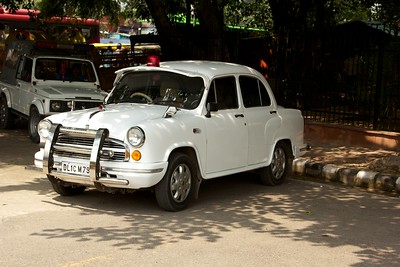 Every vehicle in the country should be registered with local Road Transport Authority (RTA).
After registration, each vehicle gets a registration number based on the state and area in which it is registered.
Your vehicle number is alphanumeric. It has some alphabets and some numbers.
Do you know how the registration number is allotted? What does your vehicle number mean?
The first two letters of your vehicle are your state code. Every state and union territory of the country has been allotted a two letter code by the government as per section 41(6) of the Central Motor Vehicles Act, 1988.
The next two digits after the state or union territory code indicate the code of the Registering Authority which is generally a district. The state governments allot these codes to each and every district.
Some districts or metro cities have multiple codes due to the registration of large number of vehicles. For instance, Hyderabad has codes like 9, 10, 11, 12 and so on.
The next two letters in your vehicle numbers represent alphabetical series. It starts from A and can go up to ZZ.
Certain alphabets are designated to certain categories of vehicles. For example, in Telangana, the series starting with P in Hyderabad is reserved for police vehicles.
The last four digits are allotted to each vehicle serially i.e. they are given as per the serial number according to the number of vehicles registered on the previous day.
Certain numbers like 1, 9, 9999 are allotted to vehicle owners at a premium price as they are considered as lucky by them.
If more than one application is received for a particular number, then it will be allotted to the person who offers more price for that number.
Image Credit:- " Indian Government Official Car" by Gary Denham is licensed under  CC BY-SA 2.0
Image Reference: https://www.flickr.com/photos/garyjd/8045200946
Recent Posts

Hackers can access your WhatsApp data through WhatsApp

Sources also said the UK variant of COVID-19

Emgee Greens society has 131 families.
What's new at WeRIndia.com