Sacrifice of Lakshman and Urmila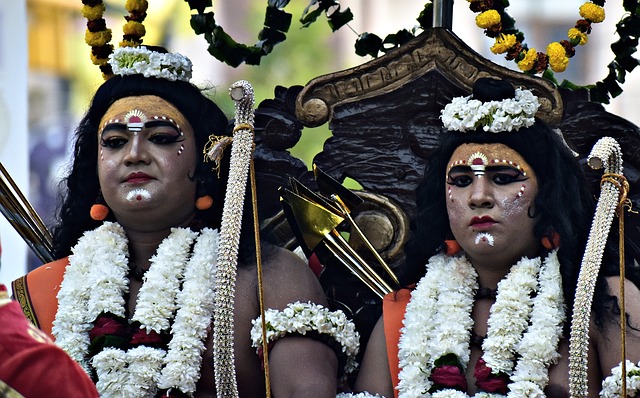 Normally people talk about the characters of Rama and Sita and their sacrifice by going to the forest to obey the word of Dasaratha. Even people mention the name of Lakshmana to denote excellent brotherhood. But his wife Urmila is generally ignored by people. Some may know her as a symbol of sleep since it was mentioned that Urmila was in sleep all the 14 years when her husband was in the forest with his brother.
Do you know the reason for the long sleep of Urmila? What is the story behind this?
Urmila was the second daughter of Janaka. She was his first bilogoical daughter since Janaka found Sita in a ploughed field. Urmila was married to Lakshmana.
Lakshmana was majorly attached to his elder brother Rama and Lakshmana guarded Rama and Sita for the 14 years during the exile.
When Lakshmana heard the news of Rama's departure from Ayodhya, Lakshmana wanted to accompany him. When he revealed this to his wife Urmila, she also wanted to follow her husband like her sister Sita. But, Lakshmana convinced her to stay at home to look after the in-laws and the people of the kingdom who were in grief at that time. He also said that it could not be possible for him to serve his brother Rama steadfast if she followed him to the forest as he needed to look after her welfare too. This might hinder his services to his brother.
Urmila understood his concern and obeyed his words. She invited the Goddess of sleep to bestow her with deep sleep during the 14 years of exile. She did not blame anyone for her miseries and kept her word.
Another legend says Urmila wore royal attire at the time of Rama's departure purposefully. Angered Lakshmana blamed her deeds, abandoned her and accompanied his brother to the forest. Later Urmila led her life like a hermit during the exile period for 14 years. She never revealed this to anyone. But after their return to Ayodhya, Urmila explained this matter to her sister after much persuasion from her. Later Lakshmana also came to know this.
Foto di Sandeep Handa da Pixabay (Free for Commercial Use)
Image Reference: https://pixabay.com/it/photos/costume-ramleela-ramayana-ram-3772848/
Recent Posts

Nallathamby Kalaiselvi is the first woman director general

Lock your SIM card immediately after losing your

Helicopter bhelpuri is one of the popular street
What's new at WeRIndia.com