Unknown stories in Ramayana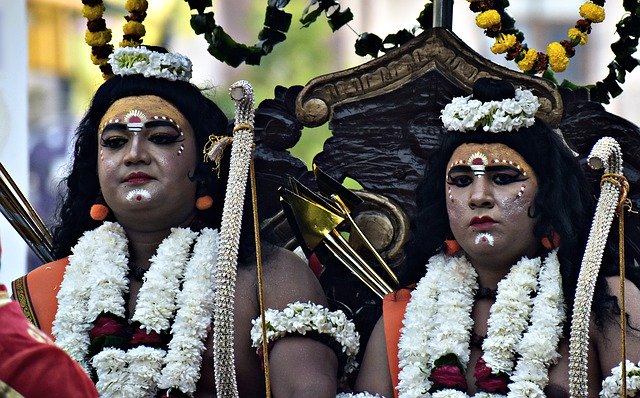 Ramayana is a great epic. Many of us know the stories in Ramayana till Sita decided to end her life, but there are many stories after that. Certain facts are there which you might not be aware of in Ramayana especially in Uttara Kand. Here are some unknown facts or stories in Ramayana.
Do you know that Lord Rama is the cause for his brother Lakshmana's death? What is the reason for it?
Lord Rama brought his sons Luv and Kush back to Ayodhya after the departing of his wife Sita. He also realized that he had to end his mortal avatar as he fulfilled his purpose on the earth. He decided to end his life like his wife. But, he knew that it was not possible as Lord Hanuman was protecting him round the clock. Furthermore, his brother Lakshmana was also guarding him always.
So, he dropped his favorite ring which was given to him by Sita in 'Pataal" and ordered Hanuman to get it back for him. Later, he invited Sage Durvasa to discuss on ending his avatar. He also requested Yama, the lord of death to visit him. And he asked Lakshmana to watch the palace door carefully and commanded to kill whoever would disturb him at the time of his meeting with Yama.
Then Sage Durvasa visited the palace who was hindered by Lakshmana as per the orders of Lord Rama. But, raged by the action of Lakshmana, Sage Durvasa warned Lakshmana to face awful consequences when he curses Ayodhya. Threatened by the words of Sage, Lakshmana had no choice and entered the room to inform about the arrival of Sage Durvasa. Rama accepted to permit the Sage into the room, but as per his orders, Lakshmana had to be killed.
Lakshmana obeyed his brother's command, but he did not want Lord Rama to be blamed for his death. So, he went to his wife Urmila and revealed her the entire situation. He also told her about his decision of killing himself to protect his brother from the blame of the world. Then, he jumped in the Sarayu River to end his mortality. Later, on the directions of Sage Durvasa Lord Rama along with his other brothers Bharata and Shatrughna drowned in Sarayu River after declaring his sons Luv and Kush as future kings of Ayodhya.
Foto di Sandeep Handa da Pixabay (Free for Commercial Use)
Image Reference: https://pixabay.com/it/photos/costume-ramleela-ramayana-ram-3772848/
Recent Posts

Soluble fibre also helps reduce LDL cholesterol.

If you have any outstanding tax dues, you

Do you want to be the proud owner
What's new at WeRIndia.com