Ram Navami: Celebrating the Triumph of Good Over Evil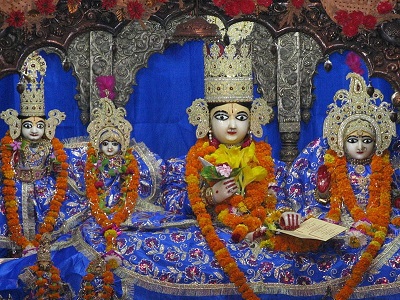 Sri Rama Navami or Ram Navami is around the corner. It is a significant Hindu festival celebrated across India and other parts of the world.
This festival commemorates the birth of Lord Rama, who is considered one of the most revered deities in the Hindu religion.
People observe this day with great devotion and enthusiasm, and it usually falls in March or April, on the ninth day of the Chaitra Navratri.
Ram Navami is celebrated in different ways across India, with various customs and rituals. Rama Navami is celebrated grandly in Ayodhya, Sitamarhi, Bhadrachalam, Vontimitta, and Rameswaram.
One of the most common practices on Ram Navami is the recitation of Ramayana, a sacred Hindu text that tells the story of Lord Rama's life. People also perform puja in their homes or at temples, offering flowers, fruits, and sweets to Lord Rama.
In some parts of India, a procession is held, where devotees carry idols of Lord Rama, his wife Sita, and his brother Lakshmana through the streets, accompanied by music and dance. This procession is known as a rath yatra or chariot procession, and it signifies Lord Rama's triumph over evil and the victory of good over evil.
Another important aspect of Ram Navami is fasting. Devotees fast on this day, abstaining from food and water until sunset, to purify their body and mind and to show their devotion to Lord Rama. After the fast, they break their fast with a feast, which includes traditional dishes such as puri, sabzi, and kheer.
Ram Navami is not just a religious festival but also a cultural festival that brings people together, regardless of their caste, creed, or religion. It is a time of joy and happiness, where people come together to celebrate the triumph of good over evil and to seek blessings from Lord Rama for prosperity and peace.
Image Credit: Vishwaroop2006, CC BY-SA 3.0, via Wikimedia Commons
Image Reference: https://commons.wikimedia.org/wiki/File:Idols_of_Prabhu_Shri_Rama_and_Sita_Mata,_Kanak_Bhavan,_Ayodhya,_Faizabad,_U.P.,_India.JPG
What's new at WeRIndia.com