Traditions and rituals of Ugadi in different states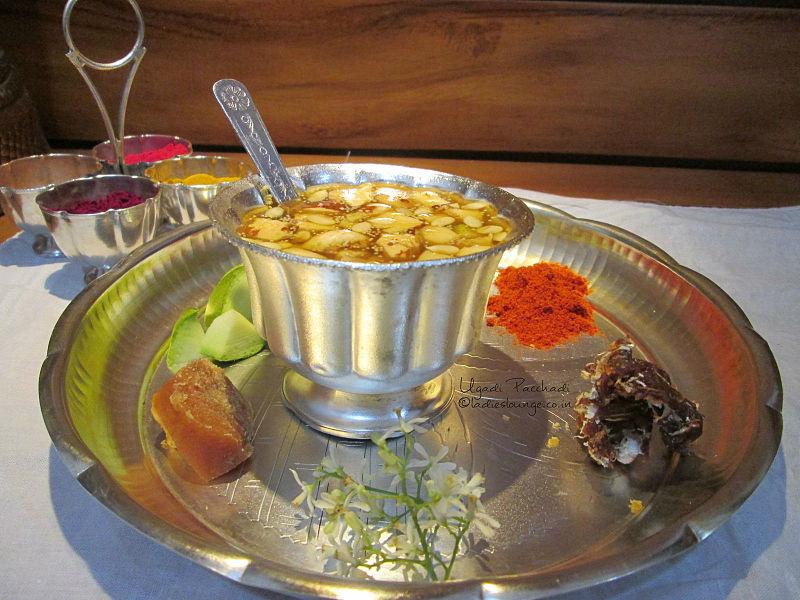 Ugadi is the New Year festival. The term Ugadi means the beginning of the new age. It is celebrated in Andhra Pradesh, Telangana, and Karnataka.
Besides, it is celebrated in Maharashtra, Madhya Pradesh, and Goa as Gudi Padwa. The festival is celebrated as Thapna in Rajasthan and Sajibu Nongma Panba or Cheiraoba in Manipur. At the same time, Sindhis call it Cheti Chand.
The festival falls in the Chaitra month of the lunar calendar. It is the first day of Chaitra Navratri, i.e. the beginning of the Hindu New Year.
The New Year is celebrated as Puthandu in Tamil Nadu and Baiskahi in Punjab, Haryana, Uttar Pradesh, Himachal Pradesh, and Jammu. It is celebrated on April 14. Vishu is Kerala's New Year.
Coming to Ugadi, the festival is celebrated in the spring season. People eat Ugadi Pachadi on this auspicious day. It is made of neem flowers, raw mango, tamarind, jaggery, salt and chilli powder. Ingredients may vary in different places, as some use sugarcane, bananas, coconut etc. It has slight variations in various regions. Panchanga Sravanam is another ritual followed by people on Ugadi. They gather in the temples to listen to Panchanga, the general forecast for the entire year based on their moon signs.
Gudi hoisting is one of the most important rituals in Gudi Padwa. It signifies the victory of good over evil. Arranging Gudi is considered significant. A bamboo stick is decorated with a colourful cloth. A garland of flowers, neem and mango leaves is attached to it. A bronze, copper or silver pot is placed on the top. It signifies good luck, victory and prosperity. It is said that Lord Brahma, the creator, created the world on that day. Hence, it is considered auspicious for new beginnings. Many people worship Lord Brahma.
In Manipur, people make special delicacies and arrange a joint family feast. They offer these delicacies to deities at the entrance of their houses. People also climb a mountain, especially the Cheirao ching hill or other nearby hills, in the afternoon. The belief behind the act is to achieve greater heights in their life.
Cheti Chand rituals include worshipping the God of water, Varuna and River gods. Sindhis make traditional delicacies and offer them to these deities.
People celebrate Thapna by wearing new clothes and making traditional delicacies. They exchange sweets with friends and relatives.
Image Credit: Hazariv, CC BY-SA 3.0, via Wikimedia Commons
Image Reference: https://commons.wikimedia.org/wiki/File:Ugadipacchadi.jpg
What's new at WeRIndia.com