Useful flowers for your skin and hair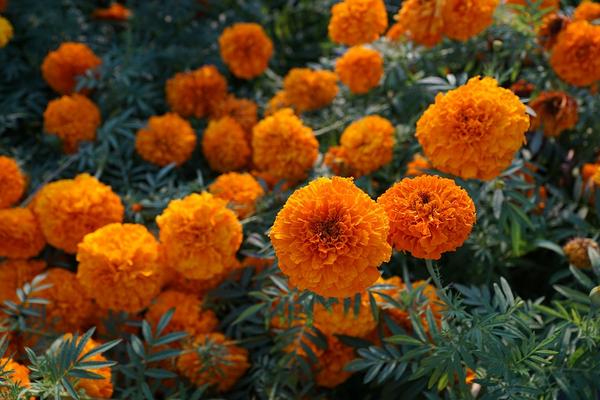 There are different types of flowers from across the globe. Flowers are primarily used for beautification. In addition, they are used in home decoration and perfumes.
Flowers are useful in many other ways as well. Some flowers are used in alternative medicine due to their medicinal properties. Some others are used in cosmetics.
Here is a list of some flowers that are useful for your skin and hair:
Calendula or marigold has anti-inflammatory and healing properties. With its sweet aroma, it is extensively used in cosmetics like face lotions. Marigold is used as a face pack for healthy skin. The paste made of the flower can reduce skin blemishes. Its poultice is useful for insect bites. Marigold hair rinse helps reduce hair fall and promote hair growth.
Chamomile is loaded with many antioxidants and vitamins like C and E. It hydrates your hair. Chamomile tea helps promote hair growth. Also, it can keep your hair shiny. It prevents split ends and treats dandruff. Due to its antioxidants, it can protect your skin from free radical damage.
Bergamot is useful in treating skin issues. Bergamot tea can be used as an astringent and cleanses your face and skin. It can also strengthen your hair.
Dandelion nourishes your skin and protects it from skin damage. The flower and leaf extract can be used to treat various skin conditions. The tea can be used as a face wash. It is rich in many vitamins like A, C, and E. In addition, it also contains many minerals like magnesium, phosphorus, potassium etc. All these ingredients help keep your hair healthy. Also, they stimulate hair growth.
Jasmine concoction can be used to rinse your hair. It can also be used as a hair serum. Jasmine oil keeps your skin and hair moisturized. It protects them against microbes and keeps them healthy. It also tones your skin and retains its elasticity.
Image from Maxpixel (Free for commercial use / CC0 Public Domain)
Image Reference: https://www.maxpixel.net/Yellow-Bloom-Blossom-Orange-Flower-Marigold-2723303
What's new at WeRIndia.com