Woman who turns hobby into a business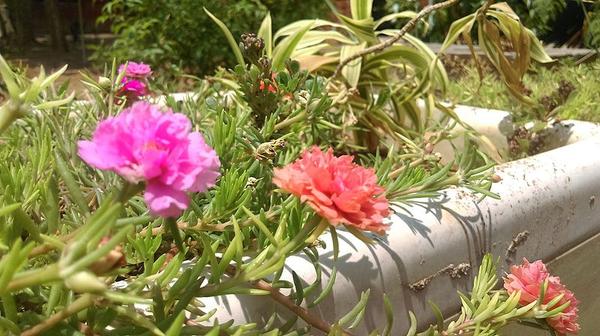 Only a few people work in their desired fields. Some people create their own jobs. This Kerala woman is a good example of it.
Anju Karthika from Kayamkulam, Kerala, is passionate about gardening flowers. She started it as a hobby, which later turned into a business.
She developed an interest in gardening when she was in Class 10. She liked many flowers, especially Table Roses. She understood that Table Roses come in many varieties and shades.
Anju learned many things about these flowers in a magazine and started collecting their seeds.
She started growing these flowers in her house in the front yard and on the terrace. She named the garden Green Flora.
Anju started gardening with 15 types of flowers. Now she grows more than 200 varieties of Table Roses, 400 varieties of Adeniums (desert roses) and other flowers. She uses grafting to propagate different types of flowers.
Thus, her entrepreneurial journey started. She makes over ₹20,000 per month by selling flowers.
Initially, she was not aware of using social media. But, some of her friends added her to various gardening groups. She then realized its potential and started using it for her business.
Anju realized that many people from cities like Chennai and Pune were buying Table Roses and other flowers from other countries. So, she started contacting them through Facebook. She also learned how to source these flowers from other countries.
These plants need minimal care; hence it is easy to grow them. They bloom in summer. The flowers remain fresh for two to three weeks.
Anju uses organic fertilizers like cow dung powder for the plants. The cost of Table Roses ranges from ₹10 to ₹20. However, Adeniums are expensive, and the price ranges from ₹250 to ₹3,000.
She says that propagation is easy if you know how to take care of them. One can make around ₹1 lakh per month with this easily.
Image Credit: Rasithasharmila / CC BY-SA 4.0, via Wikimedia Commons
Image Reference: https://commons.wikimedia.org/wiki/File:Table_rose.jpg
Recent Posts

Government bans 14 FDC drugs

The government's action to ban these FDC drugs has received positive feedback from the All India Drug Action Network.

The root cause for Odisha train accident

Railway Minister Ashwini Vaishnaw attributed the root cause of the triple train disaster to a malfunction in the electronic interlocking system.

Police fined a woman performing stunts on car bonnet

In Prayagraj, police fined a woman who performed stunts on a moving car. She danced on the car bonnet without taking any precautions. As soon as the video went viral, police identified the woman and slapped her with a fine of ₹15,500.
What's new at WeRIndia.com