Meet a 63-year-old terrace farmer who earns lakhs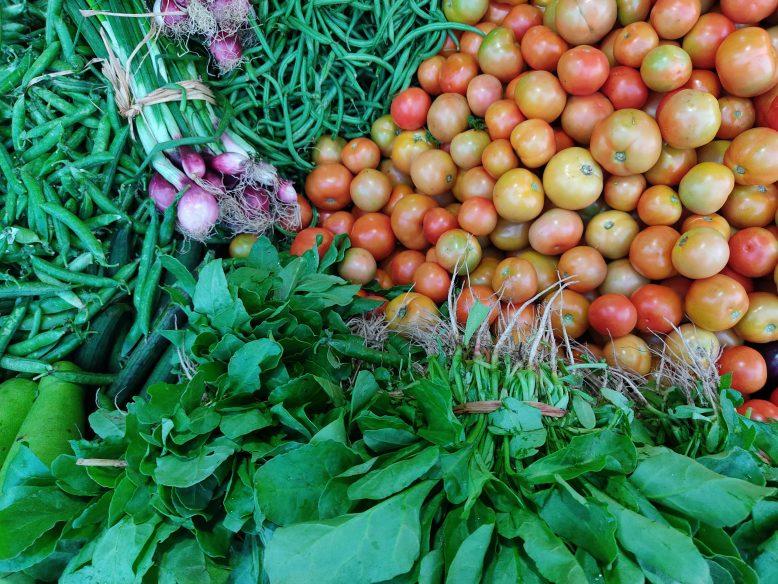 Punnoose Jacob, a 63-year-old man from Thodupuzha, Kerala, has been passionate about farming. But, due to his job in Bengaluru, he could not do it.
However, after his retirement, he returned to his homeland. Hailing from an agricultural background, Jacob decided to start farming. He started growing vegetables on the terrace.
There was a three-storeyed building opposite his house. The building has a wide terrace of 3,500 sq. ft of terrace.
So, Jacob started farming there. He set up everything so organized and perfectly that yielded good results in the very beginning. He planted a few vegetable seeds in grow bags. He started growing tomatoes, brinjal, okra, chillies etc. Within two years, the number of vegetables increased to many varieties, and so do the number of grow bags.
To ease the watering process, he adopted the drip irrigation method. He placed all grow bags on iron stands. And just below each grow bag, he placed clay roof tiles.
In addition, he set up a shed on the terrace to protect plants from extreme sunlight as well as rain.
Jacob harvests around 25kgs of vegetables every day from his terrace garden. He packs fresh vegetables and sells them in nearby supermarkets.
His brand, Mangalam Foods, is popular among many customers. He sells his produce at a fixed price. That means he fixes the price for his vegetables without considering the market price.
For example, the price of tomatoes fixed by him is ₹90. So, he sells for the same price even if the market price of the tomato is ₹10 or ₹100. Yet, his vegetables are sold within a few hours. Due to their quality and taste, customers do not care about the price.
Jacob uses organic fertilisers and pesticides, which is why his produce is favoured by many customers in the market.
He started farming as a hobby, but now he turned into an entrepreneur. He earns lakhs of rupees.
Image by Sadhana@1986 from Pixahive (Free for commercial use / CC0 Public Domain)
Image Reference: https://pixahive.com/photo/green-vegetable/
What's new at WeRIndia.com