Eat these foods after taking antibiotics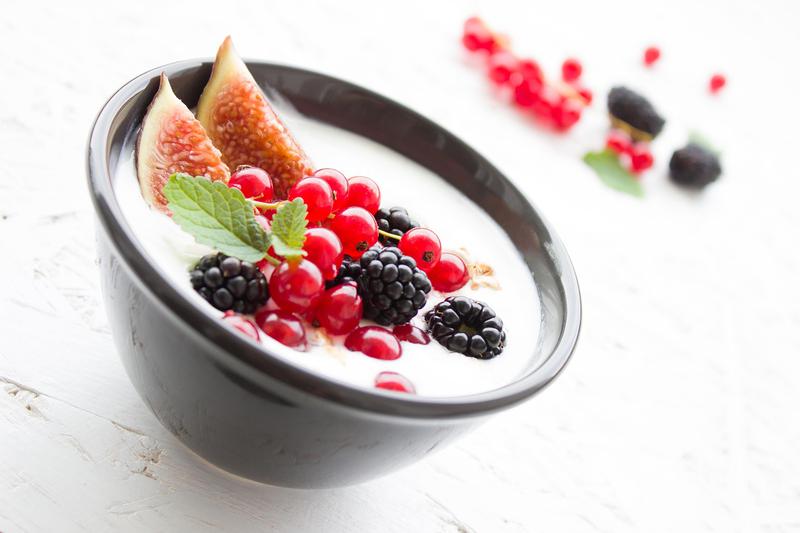 Antibiotics are essential to fight against infections in the body. It is inevitable to take them to prevent spreading the infections even though their consumption leads to several side effects.
One of those side effects include the damage of gut bacteria which may lead to diarrhea.
Usage of antibiotics may also increase your weight.
If you eat acidic foods, overripe fruits, and fruits that have calcium and iron, they may worsen the situation i.e. your symptoms will be worse.
Consumption of alcohol should also be avoided when you are taking antibiotics.
On the other hand, eating certain foods while consuming antibiotics can help lower their side effects.
Here is a list of the foods that should be eaten while taking antibiotics:
As yogurt is a probiotic food, eating it helps in restoration of gut bacteria. So, do not forget to consume yogurt while taking antibiotics.
Garlic is one of the probiotic foods that help in probiotic bacteria to grow. Prebiotics are food sources for probiotics. Eating 2 to 3 garlic cloves helps improve your digestive system.
Consumption of high fiber food improves gut bacteria. So, add whole grains, beans, lentils, broccoli etc. to your diet while taking antibiotics.
One recent study found that almonds help in increasing the levels of gut bacteria. Moreover, they can effectively fight against viral infections.
Sauerkraut is a finely cut cabbage. It contains various types of probiotic bacteria which helps in improving your gut bacteria.
Cocoa has antioxidant polyphenols which helps in growth of gut bacteria. They also help in reducing the bad bacteria. Hence, try to consume cocoa while you are under the prescription of antibiotics.
According to a study, consumption of red wine for minimum of four weeks can significantly improve the levels of gut bacteria. It also regulates blood pressures and blood cholesterol.
Photo by Einladung_zum_Essen (pixabay.com) on Needpix (Free for commercial use)
Image by David Greenwood-Haigh from Pixabay (Free for commercial use)
Image Reference: https://www.needpix.com/photo/download/778475/yogurt-berries-fig-fruits-breakfast-healthy-fruit-milk-product-dessert , https://pixabay.com/photos/hands-cocoa-cacao-delicious-2430200/
What's new at WeRIndia.com