Two H3N2 virus deaths reported in India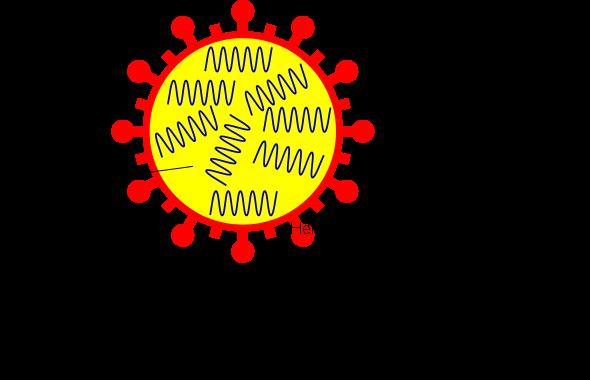 The number of H3N2 virus cases has been rising in the country. Especially the number has been rising in the past few weeks.
So far, 90 cases of the H3N2 variant of influenza have been reported in the country. Besides, eight cases of the H1N1 virus have also been reported. The symptoms of both these viruses are similar to that of COVID-19.
These include fever, chills, cough, wheezing, nausea, sore throat and breathlessness. Some people reported diarrhoea and body ache as well. Though fever and other symptoms may subside within 7 days, cough will persist for several days in many patients.
The Union Health Ministry said that two persons have died of the H3N2 variant of the influenza virus in the country. These are the first deaths reported in the country due to the H3N2 virus in India.
As per official sources, one death was reported from Karnataka, while another death was reported from Haryana. The rising flu cases became a cause of concern among people.
The H3N2 virus, or Hong Kong flu, is spreading in various places across the country rapidly. Health experts warn to be cautious while dealing with an infected person since it is highly contagious.
It can spread through sneezing and coughing. So, the attendants of the infected people must wear a facemask and take other precautions to control the spread of the virus.
Doctors suggested following COVID-19 precautions like washing hands frequently with sanitisers and wearing facemasks in crowded places and social gatherings.
People with weakened immunity systems, children and older adults are high-risk groups for the infection. So, they have to take extra precautions to prevent it.
The Indian Council of Medical Research (ICMR) urges people to cover themselves with a facemask while sneezing and coughing. It asked infected people to consume more fluid and prescribed only paracetamol for fever and body pains. To avoid developing resistance to antibiotics, one must not consume antibiotics.
The Indian Medical Association also urged doctors not to prescribe antibiotics until they confirm that the infection is due to bacteria.
Image Credit: Burschik, CC BY-SA 3.0, via Wikimedia Commons
Image Reference: https://commons.wikimedia.org/wiki/File:Influenza_nomenclature.svg
What's new at WeRIndia.com