Control your diabetes with clove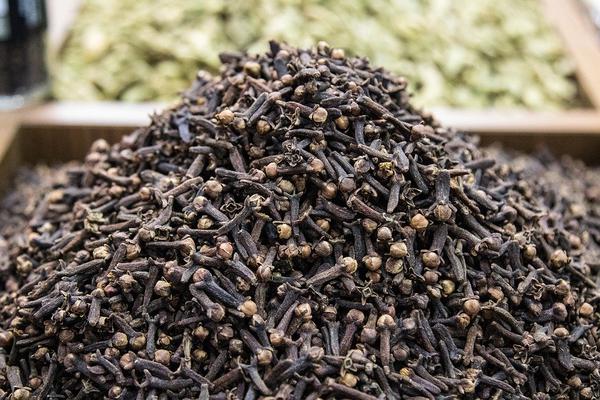 Diabetes is a life-long condition. It leads to several health problems if it is not controlled properly. There are many methods to control diabetes naturally. Exercise and diet restrictions can regulate and keep the condition in control.
Many people use herbs and spices to control diabetes. In India, spices are used extensively in cuisine. The spices in your kitchen are a remedy to many conditions.
Not just that these spice especially cloves are widely used in Ayurvedic medicine due to their healing properties.
India is reputed for its wide use of spices in recipes. Spices like cinnamon, clove and cardamom have many health benefits.
Each has its own significance. However, here you are going to learn about how clove helps to control your diabetes.
Cloves are known for their instant soothing effect when applied on tooth to relieve toothache.  Apart from that cloves improve the digestive function as well.
Clove consists of polyphenols and antioxidants, hence it is effective in reducing inflammation. Moreover, it is believed to aid in regulating blood sugar levels in diabetic patients.
Clove is rich in eugenol. Clove essential oil has antibacterial and anesthetic properties. Cloves help in reducing intestine infections and gaseous distention. Thus, they improve digestion which is one of the significant factors to treat diabetes. Cloves also help in controlling weight.
The regular intake of 5 grams of clove powder helps in controlling diabetes in the long-term. You can also consume the extract of clove to regulate diabetes.
Take one glass of boiling water and put 20 buds of clove in it. Keep the water overnight. Drink the water three times the next day after splitting it in three parts. If you take this for around 6 months, you can see the improvement in your blood sugar levels.
Clove can also be added to various foods you take daily and also to your tea.
Spices can help treat the condition naturally. Yet, you should avoid taking it if you have gastritis, stomach ulcers or any other severe stomach disorders.
Note that any of the natural remedies are not substitute to allopathic medicine you take. However, these can aid bodily functions naturally and reduce further worsening of the condition.
Image by Zichrini from Pixabay (Free for commercial use)
Image Reference: https://pixabay.com/photos/cloves-clove-spice-food-natural-2485102/
Recent Posts

Indians are celebrating the 75th anniversary of Independence

If you want to register for the Har

Prediabetes does not have clear symptoms.
What's new at WeRIndia.com