Resume Mistakes To Be Avoid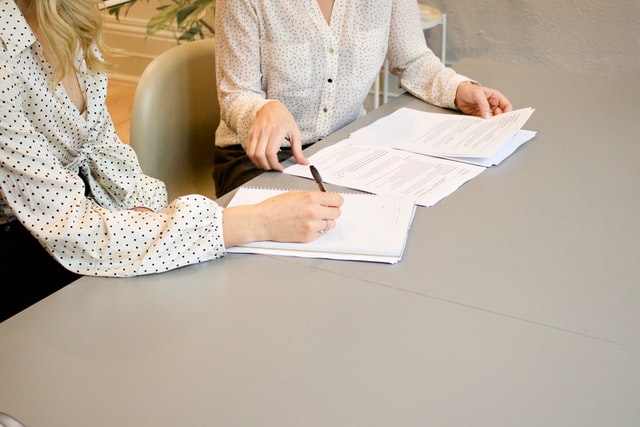 It's deceptively easy to make mistakes on your resume and exceptionally difficult to repair the damage once an employer gets it.
So, prevention is critical, whether you're writing your first resume or revising it for a mid-career job search.
This may seem obvious, but getting simple details wrong will get your resume tossed into the reject pile, fast.
When you put an incorrect phone number down or mess up your job titles or dates, it makes your resume look haphazard.
Even if you make it to the interview stage, the incorrect information will come out eventually. A wrong phone number can easily be called and a job title can be verified with a former employer.
These are the smalls mistakes candidates made in resume, which should not be there.
Check out how to write the perfect resume by avoiding these common pitfalls:
Grammatical errors
Your resume needs to be grammatically perfect. It seems almost too easy, but these errors can really kill your prospects with a hiring manager.
You know how to spell just fine, but you've stared at your resume for so many hours that it almost seems like a different language to you.
If it isn't, employers will read between the lines and draw not-so-flattering conclusions about you, like: "This person can't write," or "This person obviously doesn't care."
 Lack of specifics
Employers need to understand what you've done and accomplished. For example:
A. Worked with employees in a restaurant setting.
B. Recruited, hired, trained and supervised more than 20 employees in a restaurant with $2 million in annual sales.
Both phrases could describe the same person, but the details and specifics in example B will more likely grab an employer's attention.
 Attempting the "One–size–fits–all" approach
Whenever you try to develop a one-size-fits-all resume to send to all employers, you almost always end up with something employers will toss in the recycle bin.
Employers want you to write a resume specifically for them. They expect you to clearly show how and why you fit the position in a specific organization.
Highlighting duties instead of accomplishments
It's easy to slip into a mode where you simply start listing job duties on your resume. For example:
Attended group meetings and recorded minutes;
Worked with children in a day-care setting;
Updated departmental files.
Employers, however, don't care so much about what you've done as what you've accomplished in your various activities. They're looking for statements more like these:
Used laptop computer to record weekly meeting minutes and compiled them in a Microsoft Word-based file for future organizational reference.
Developed three daily activities for preschool-age children and prepared them for a 10-minute holiday program performance.
Reorganized 10 years' worth of unwieldy files, making them easily accessible to department members.
Mass Mailing Your Resume
If you're just simply blanketing job posting boards with your resume, it shows potential hiring managers that you're not interested in the particular job they're offering.
If you're not willing to read the job description and tailor your resume for the job, they think you don't care enough about the job to do it, and they won't think it's worth their time to meet with you.
Even if your resume already fits their job description enough for you to apply, take some time to update it and rearrange it so that it fits the job description even more closely.
Irrelevant work experiences
Yes, you might have been the "king of making milkshakes" at the restaurant you worked for in high school. But, unless you are planning on redeeming that title, it is time to get rid of all that clutter.
Career expert and founder of career consulting firm Resume strategists, Alyssa Gelbard, points out, however, past work experience that might not appear to be directly relevant to the job at hand might show another dimension, depth, ability, or skill that is relevant or applicable.
Only include this experience if it really showcases additional skills that can translate to the position you're applying for.
Personal stuff
Don't include your marital status, religious preference, or social security number.
This might have been the standard in the past, but all this information is now illegal for your employer to ask you, so there's no need to include it. Nobody cares about your hobbies.
If it's not relevant to the job you're applying for, it's a waste of space and a waste of the company's time.
Photo by Gabrielle Henderson on Unsplash (Free for commercial use)
Image Reference: https://unsplash.com/photos/HJckKnwCXxQ
What's new at WeRIndia.com